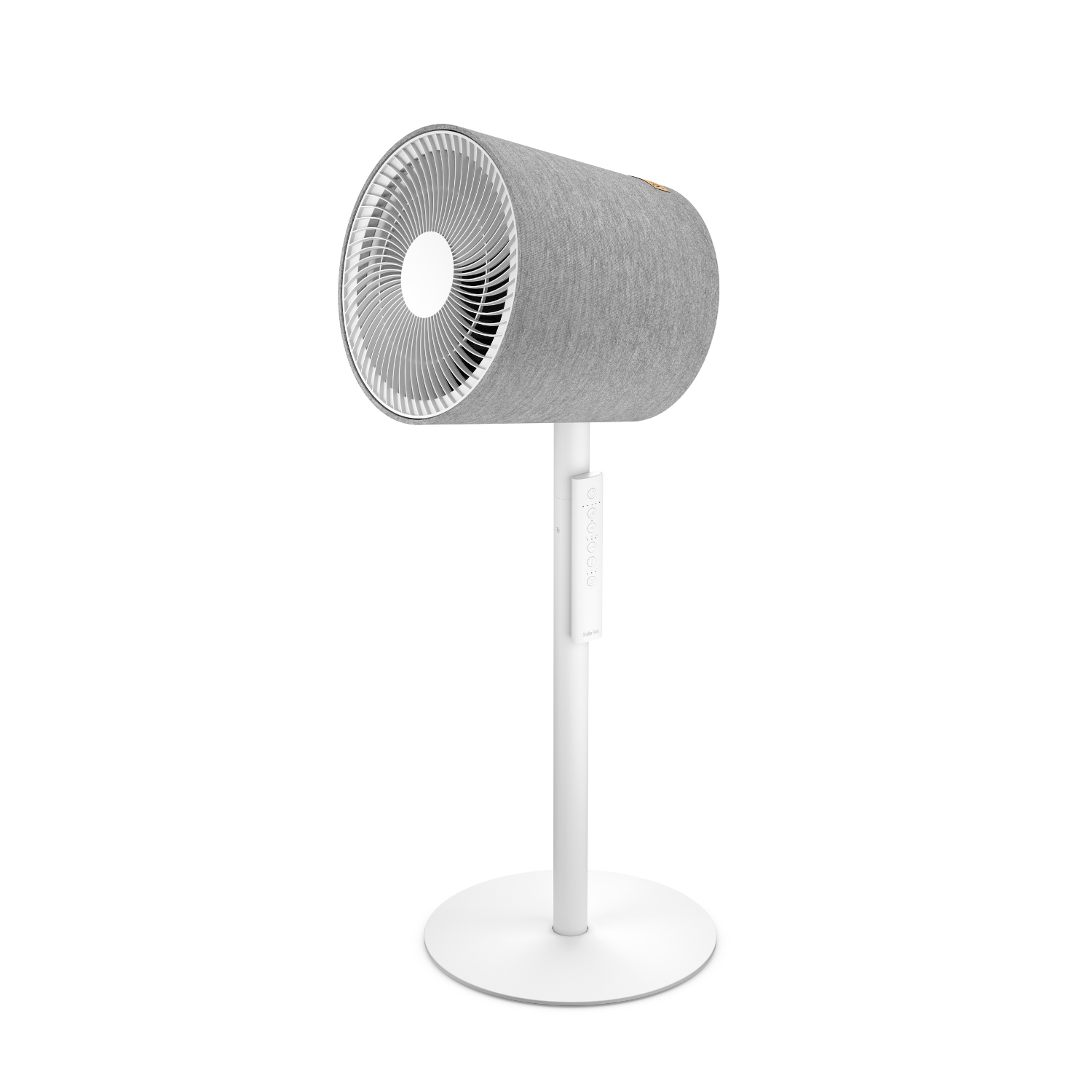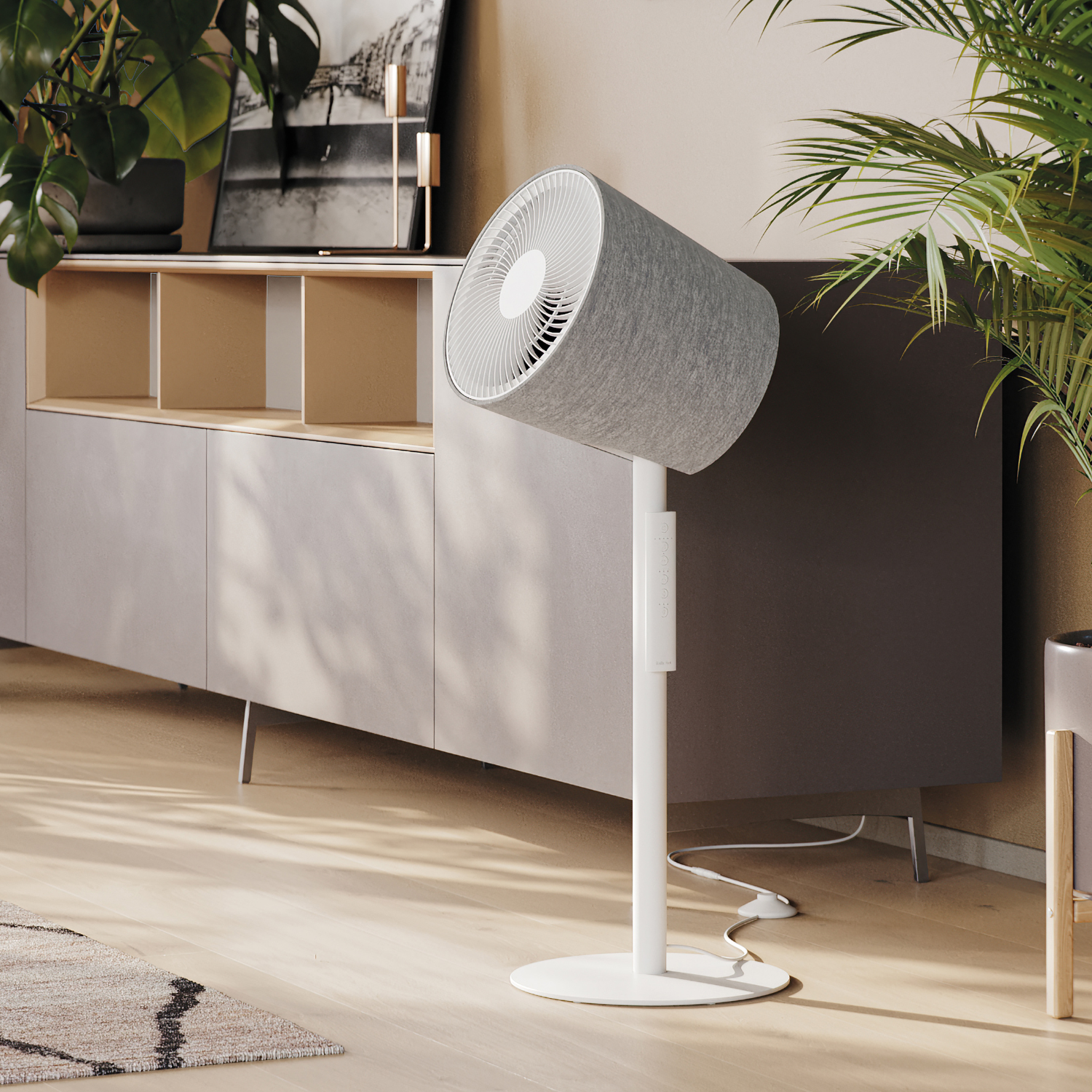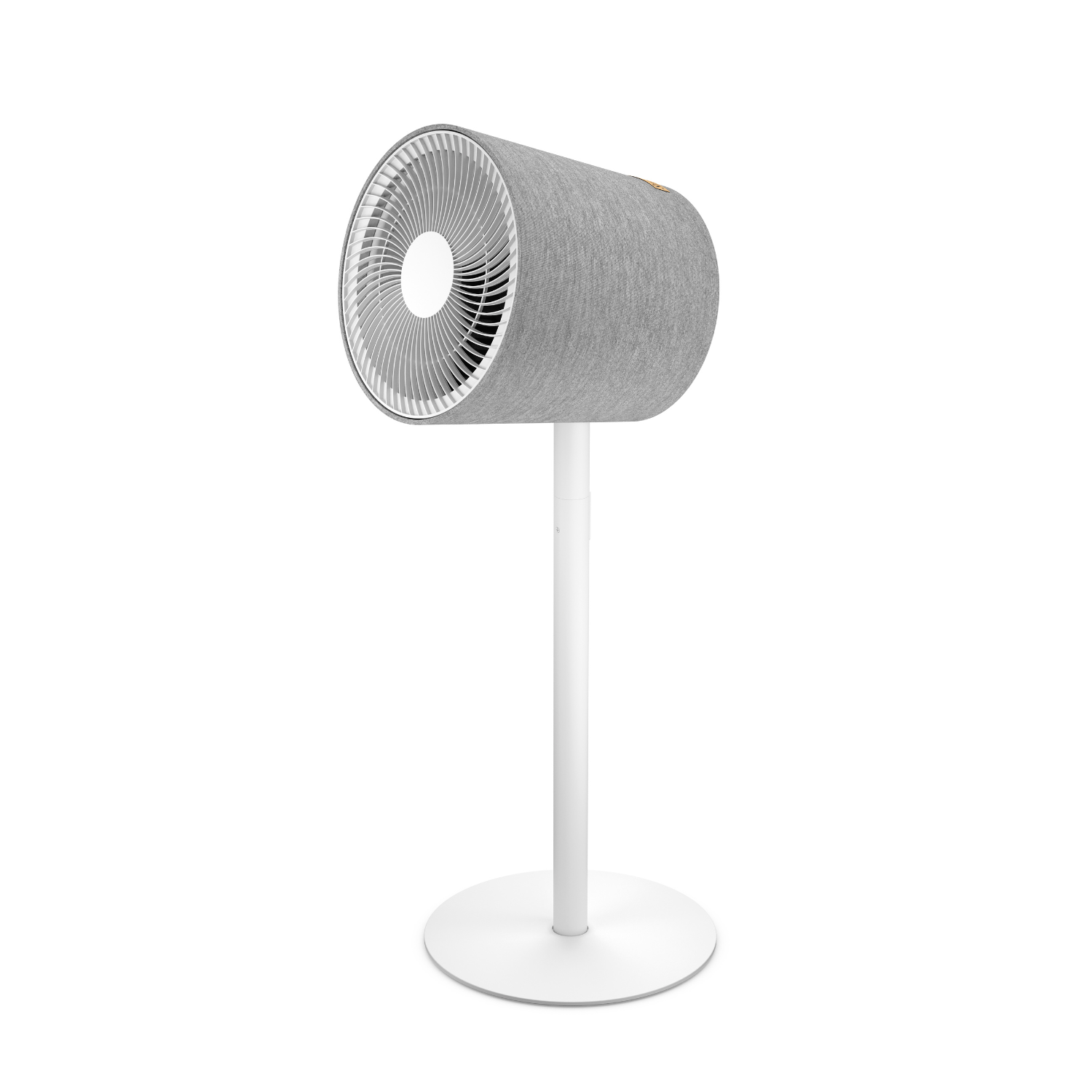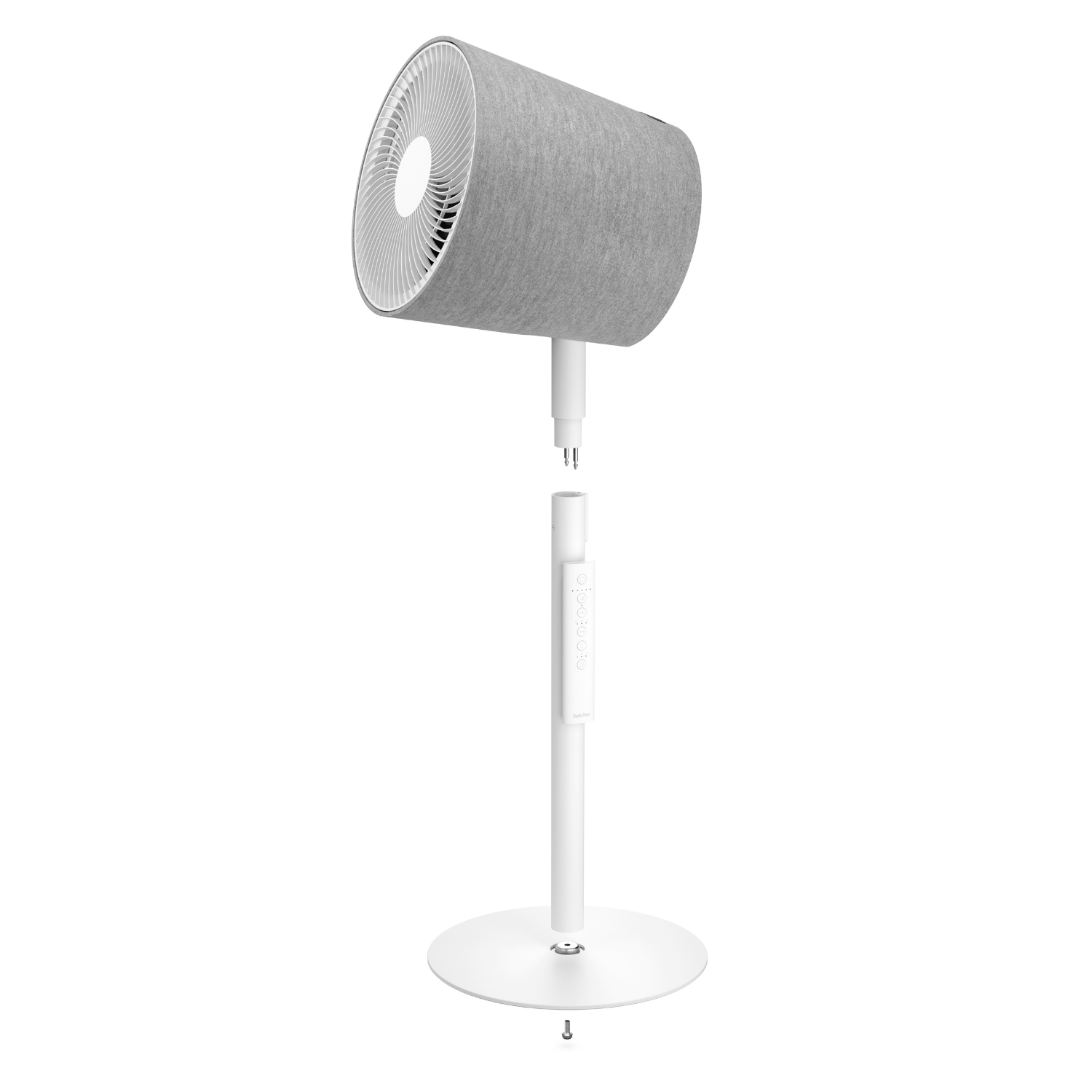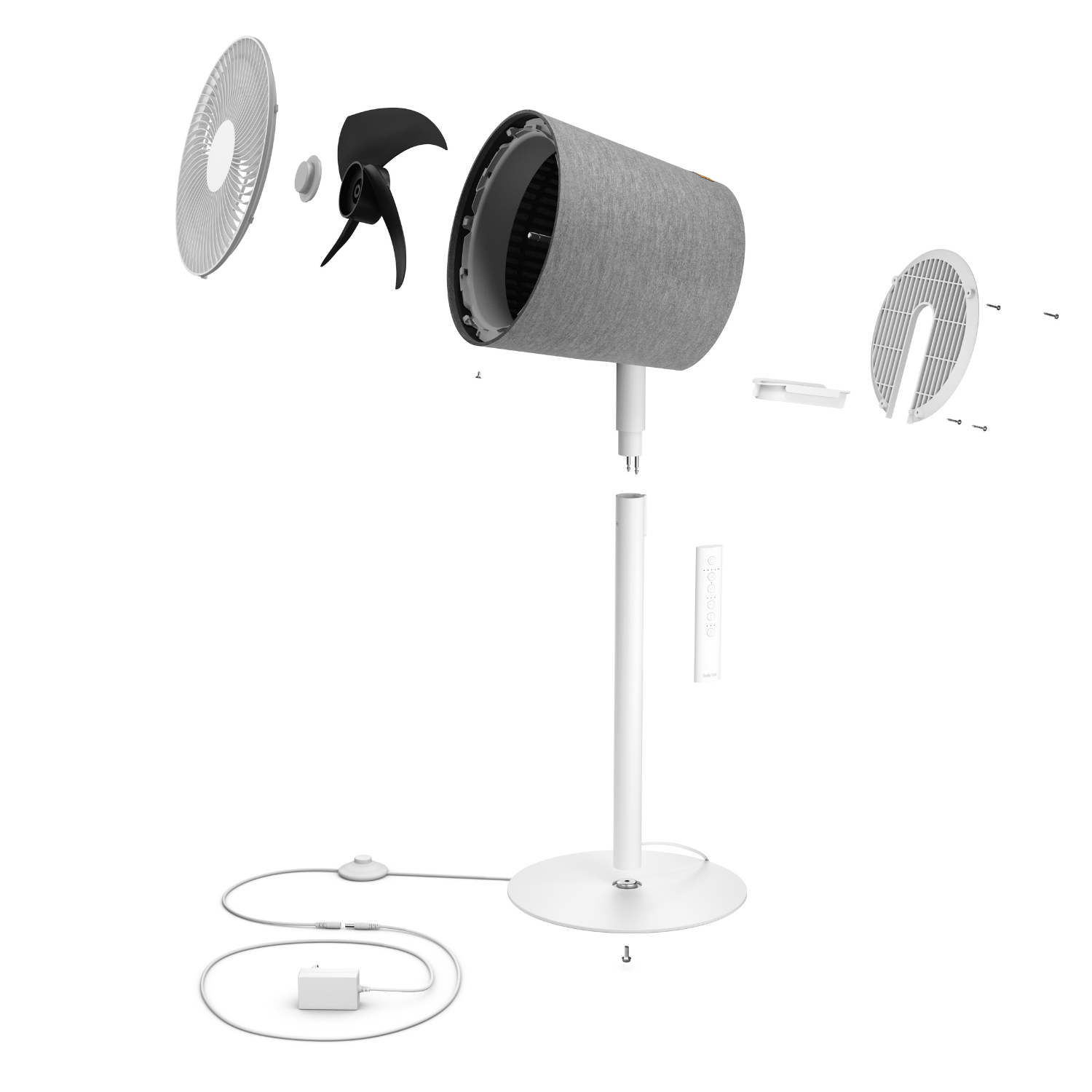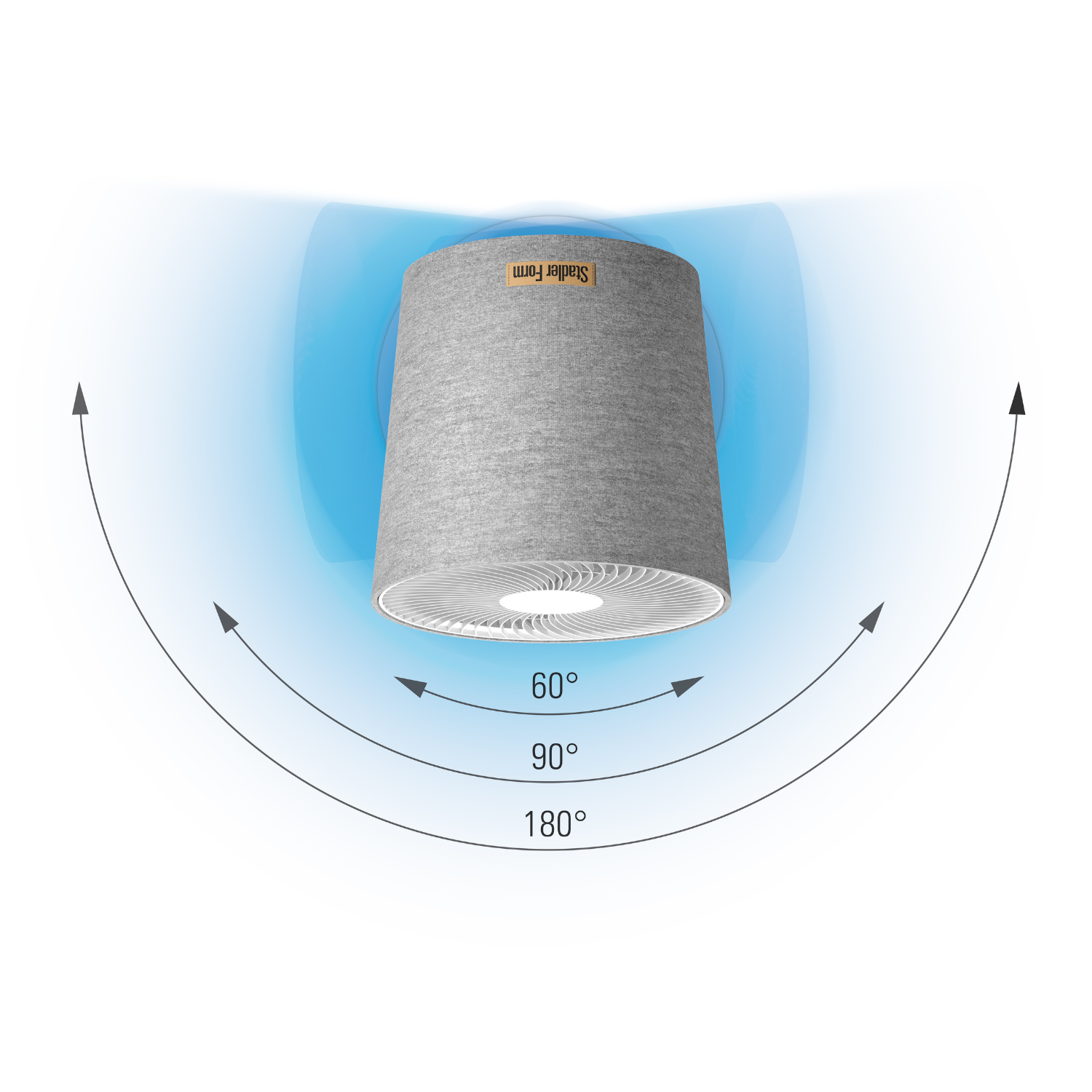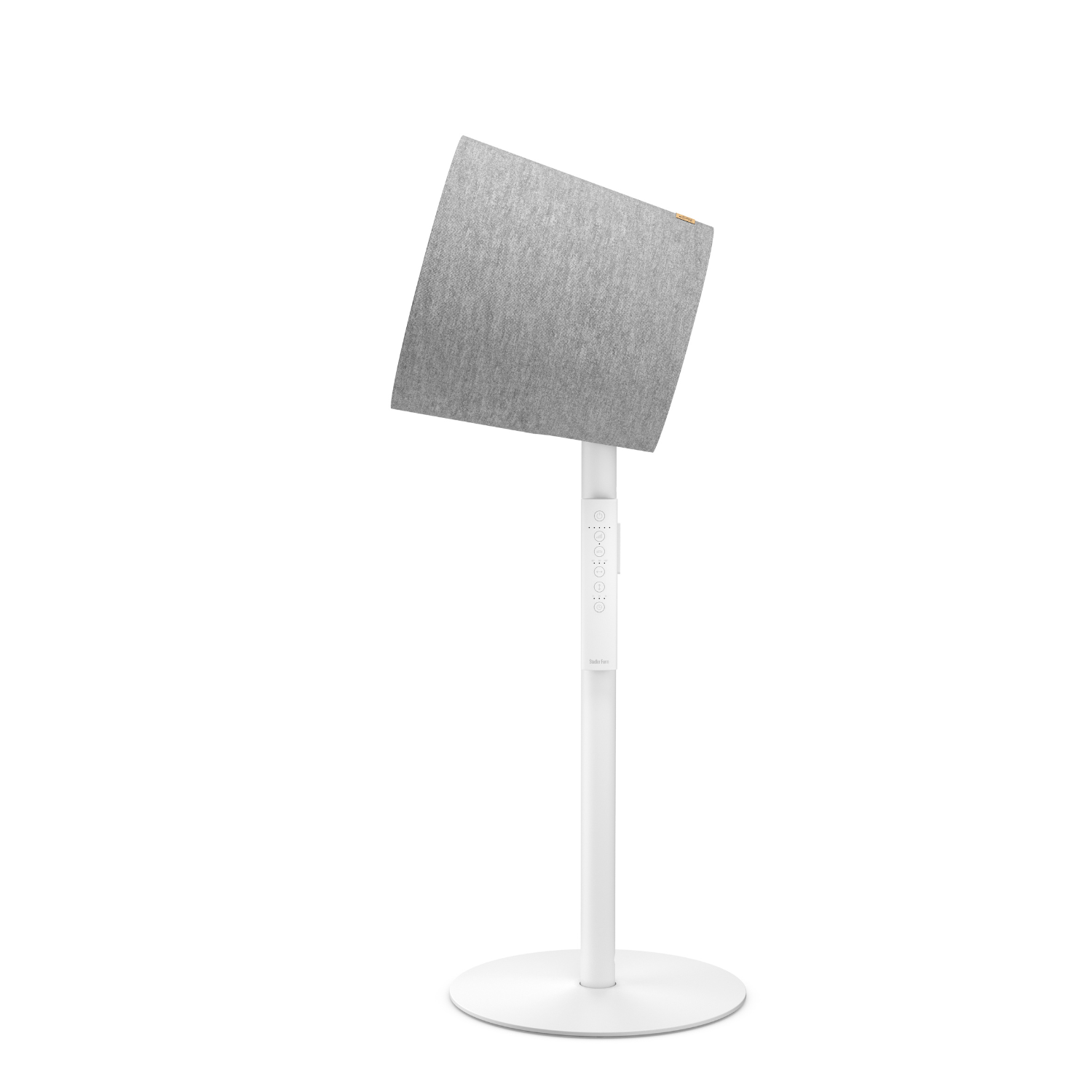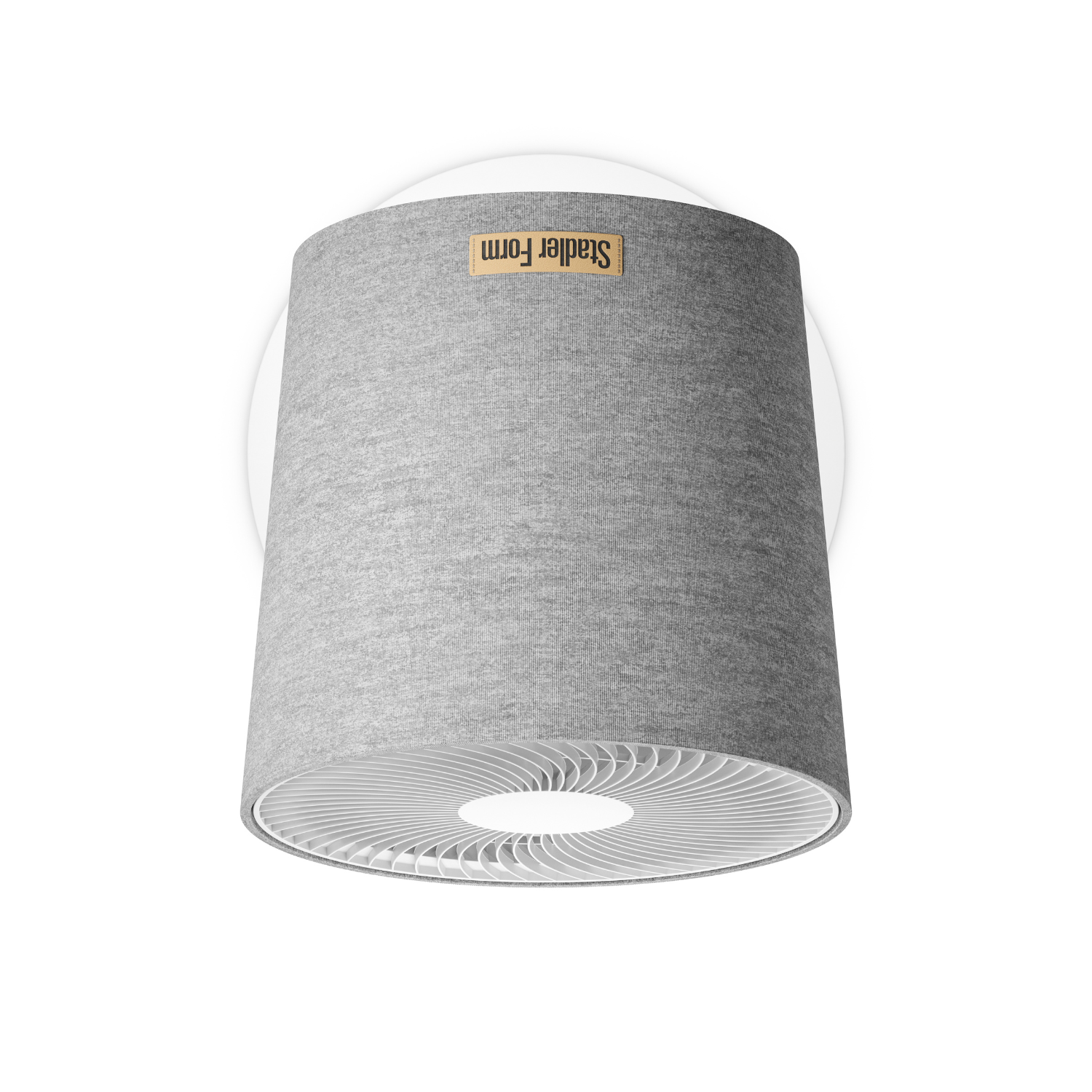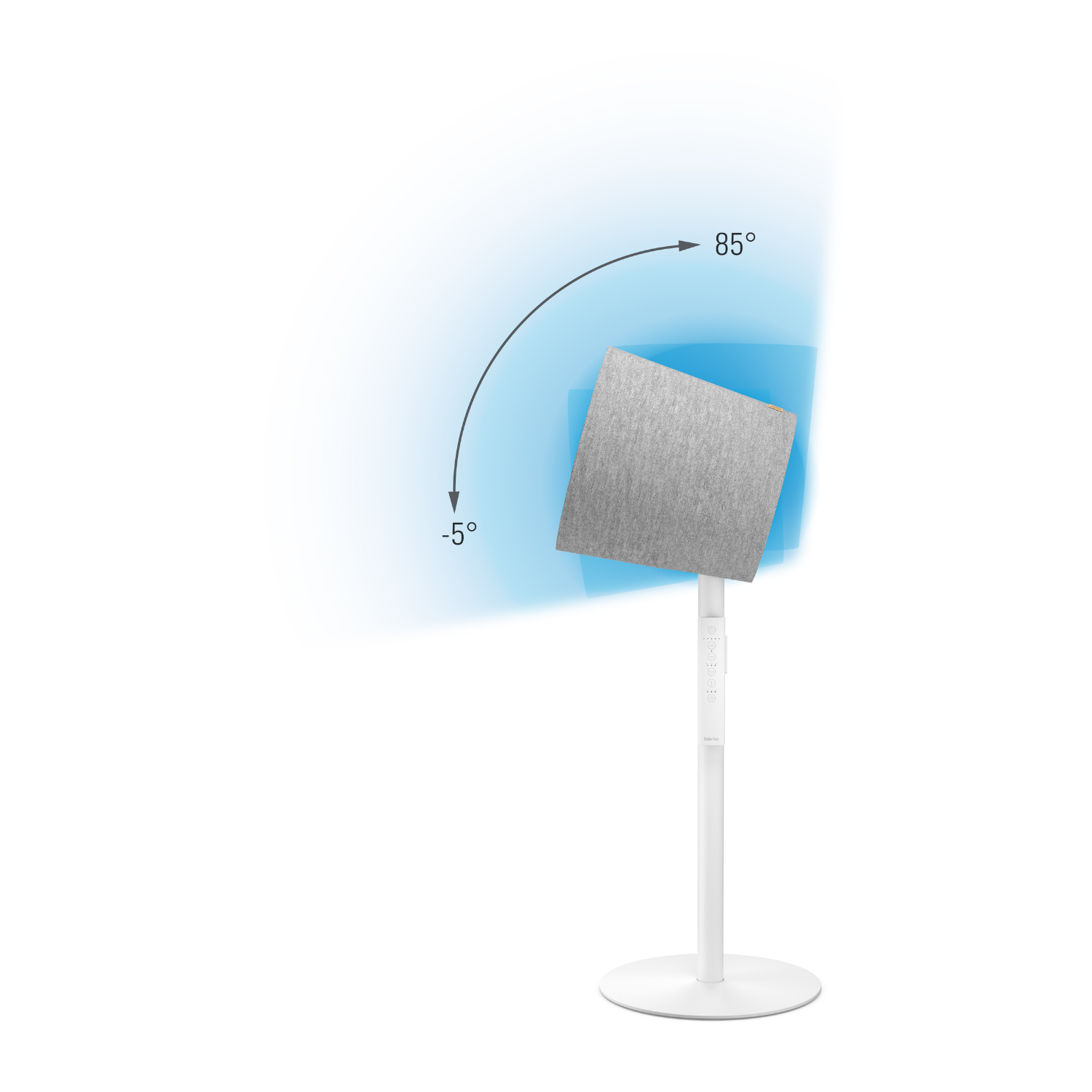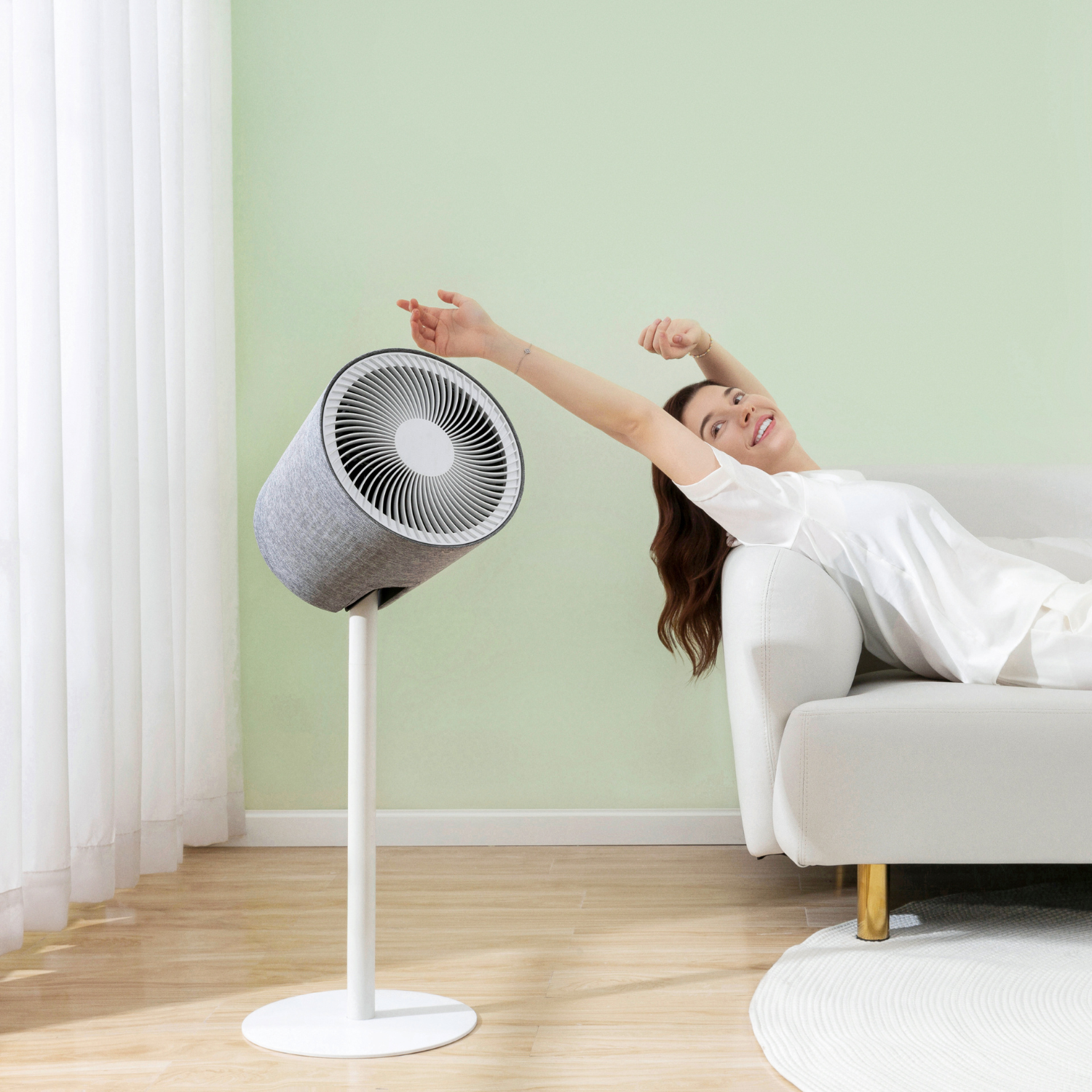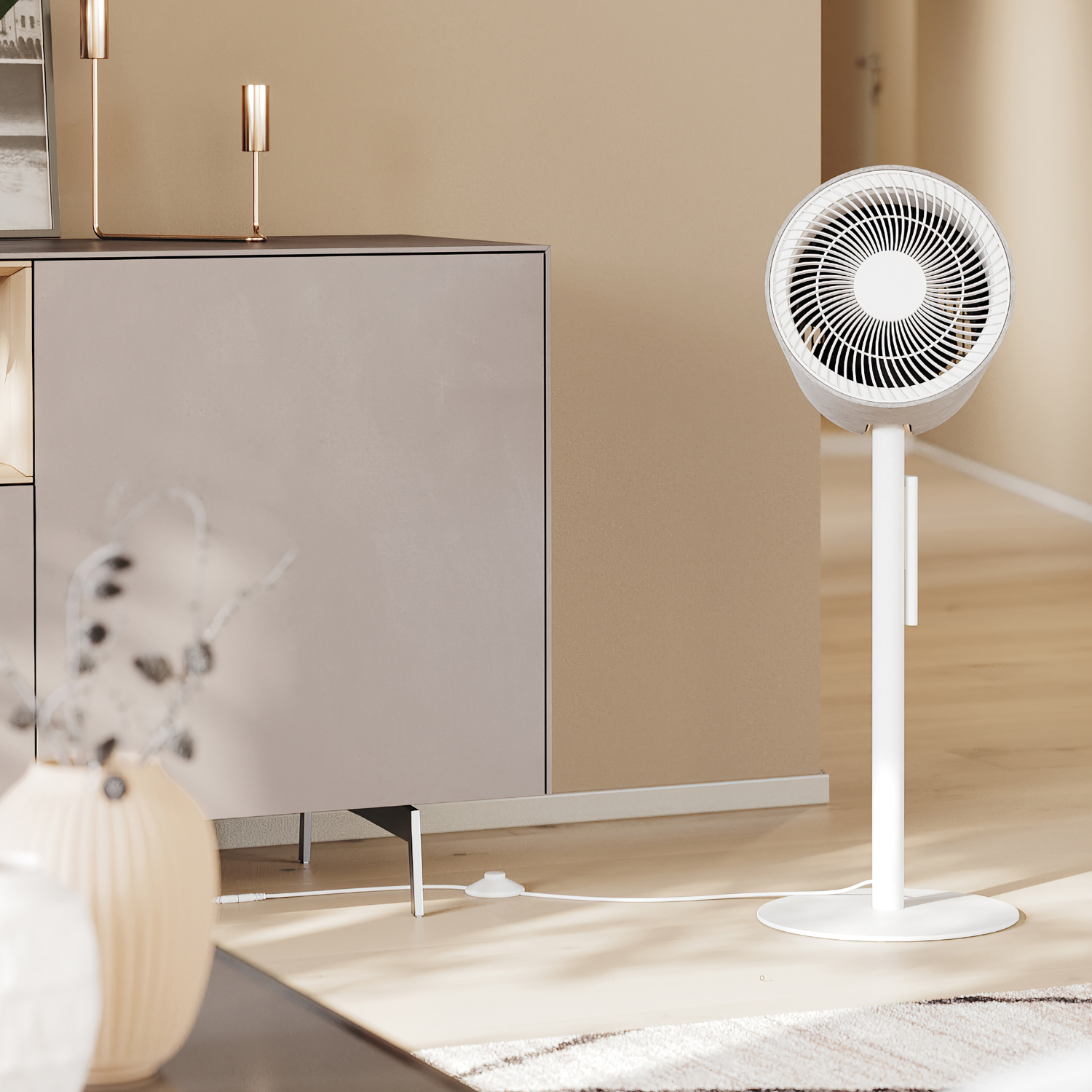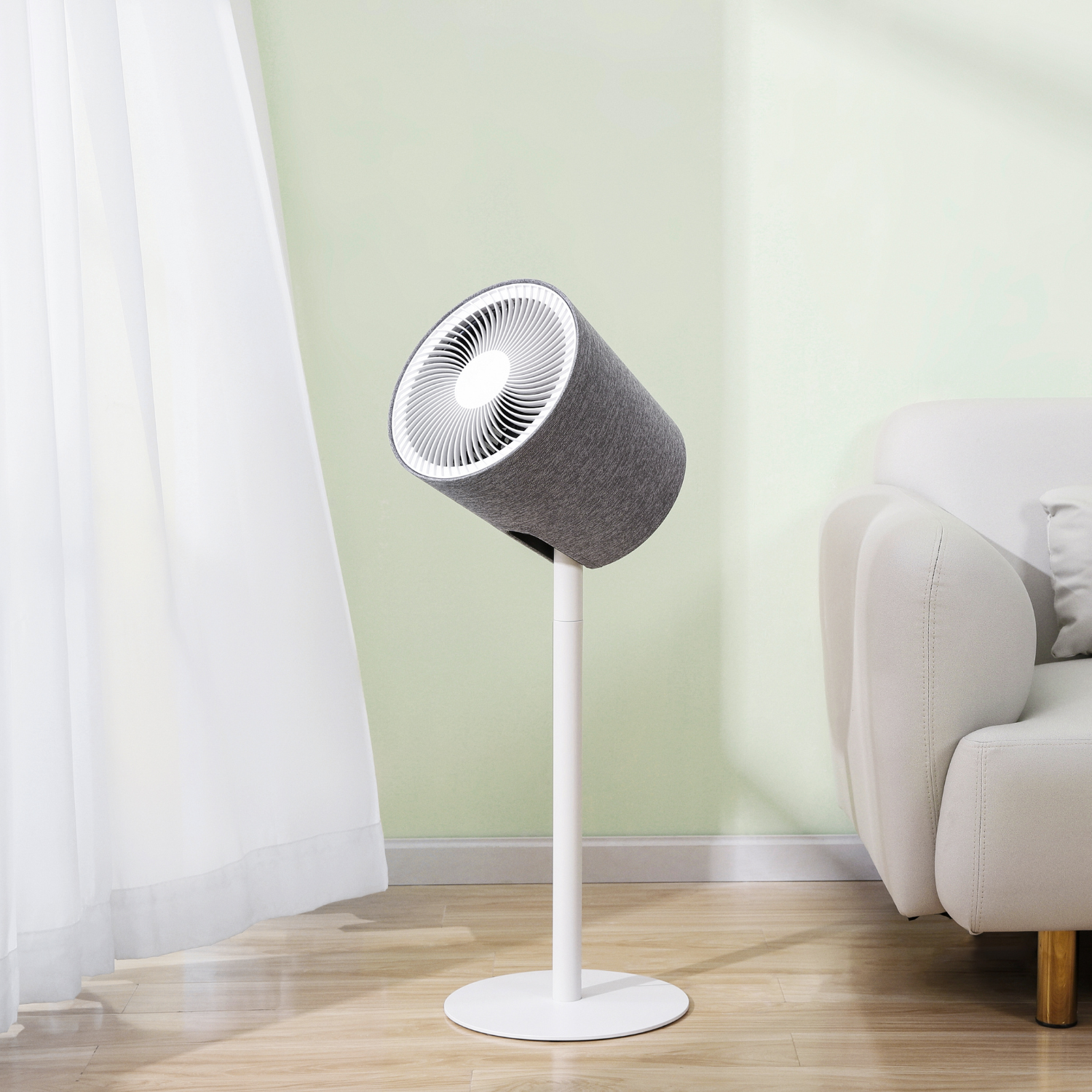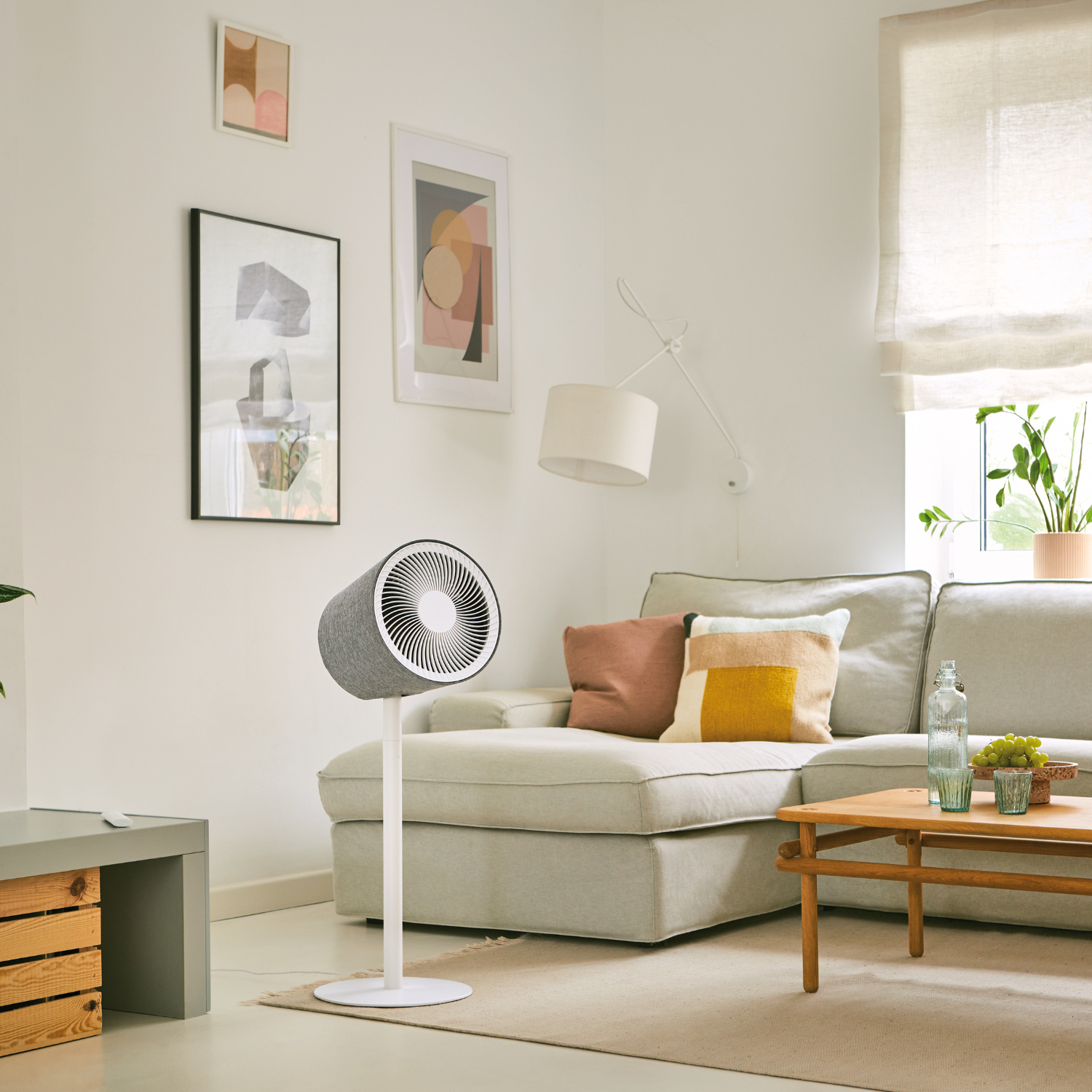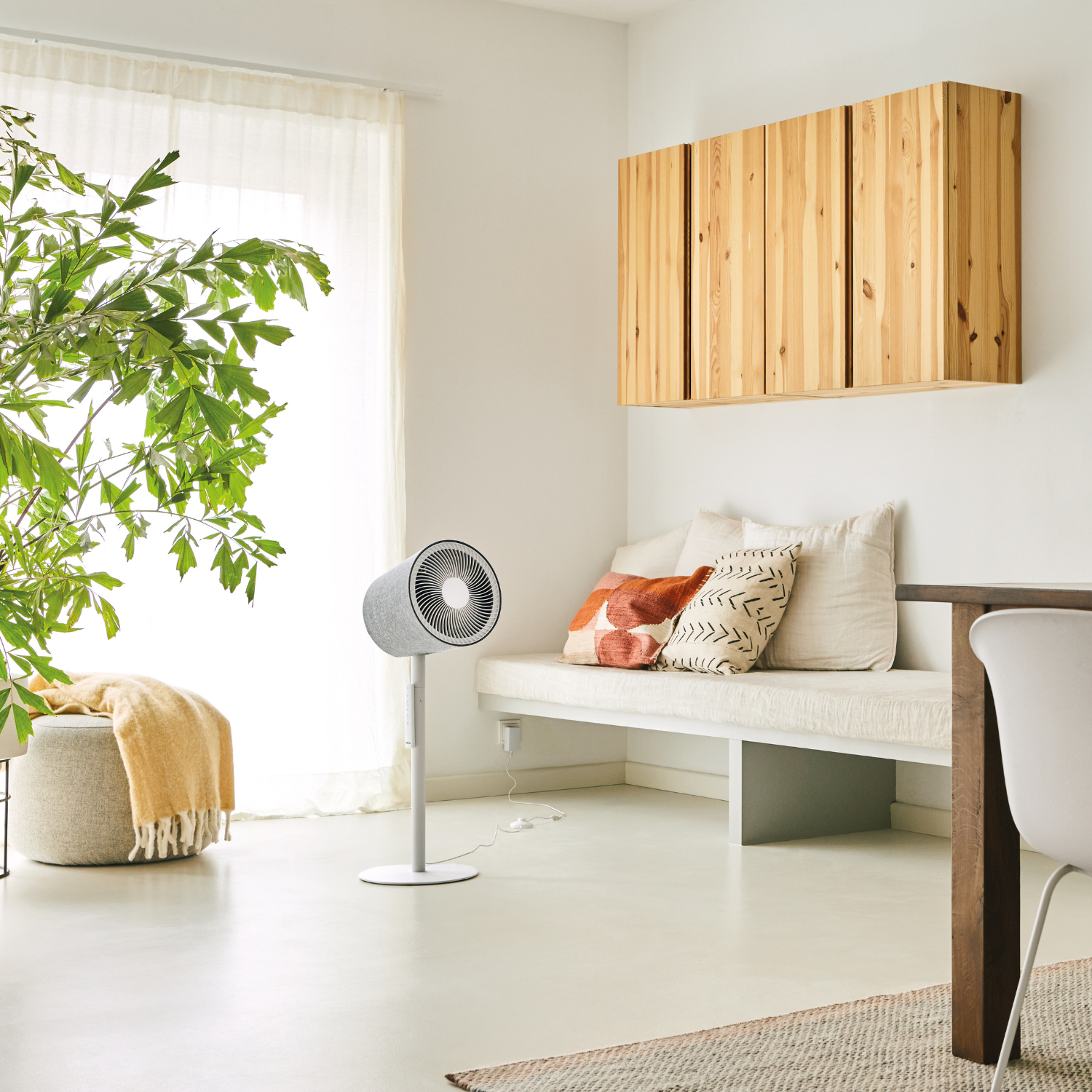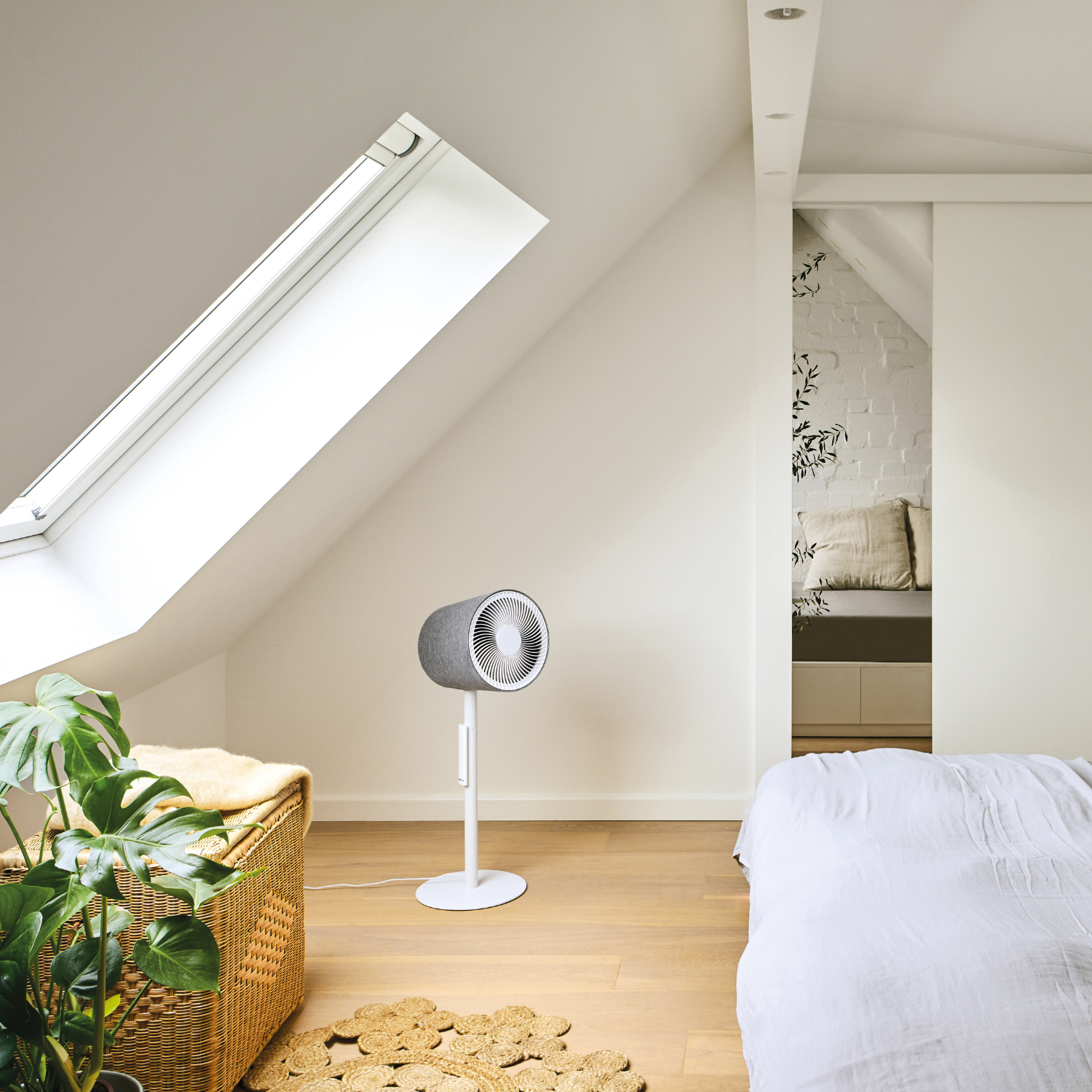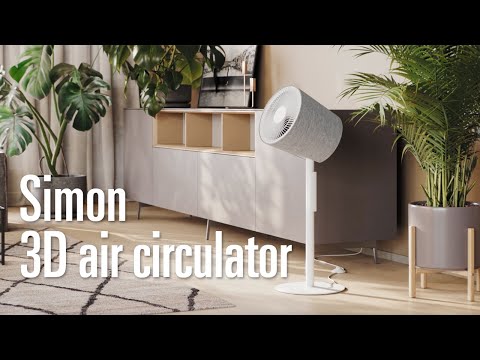 Simon
The fan. The quiet whirlwind
SKU: S-053
3D oscillation mode distributes refreshing air around the whole room
Impressive wind distance – provides refreshment over a range of up to 10 metres
Very quiet during operation
Fast free shipping within 2 days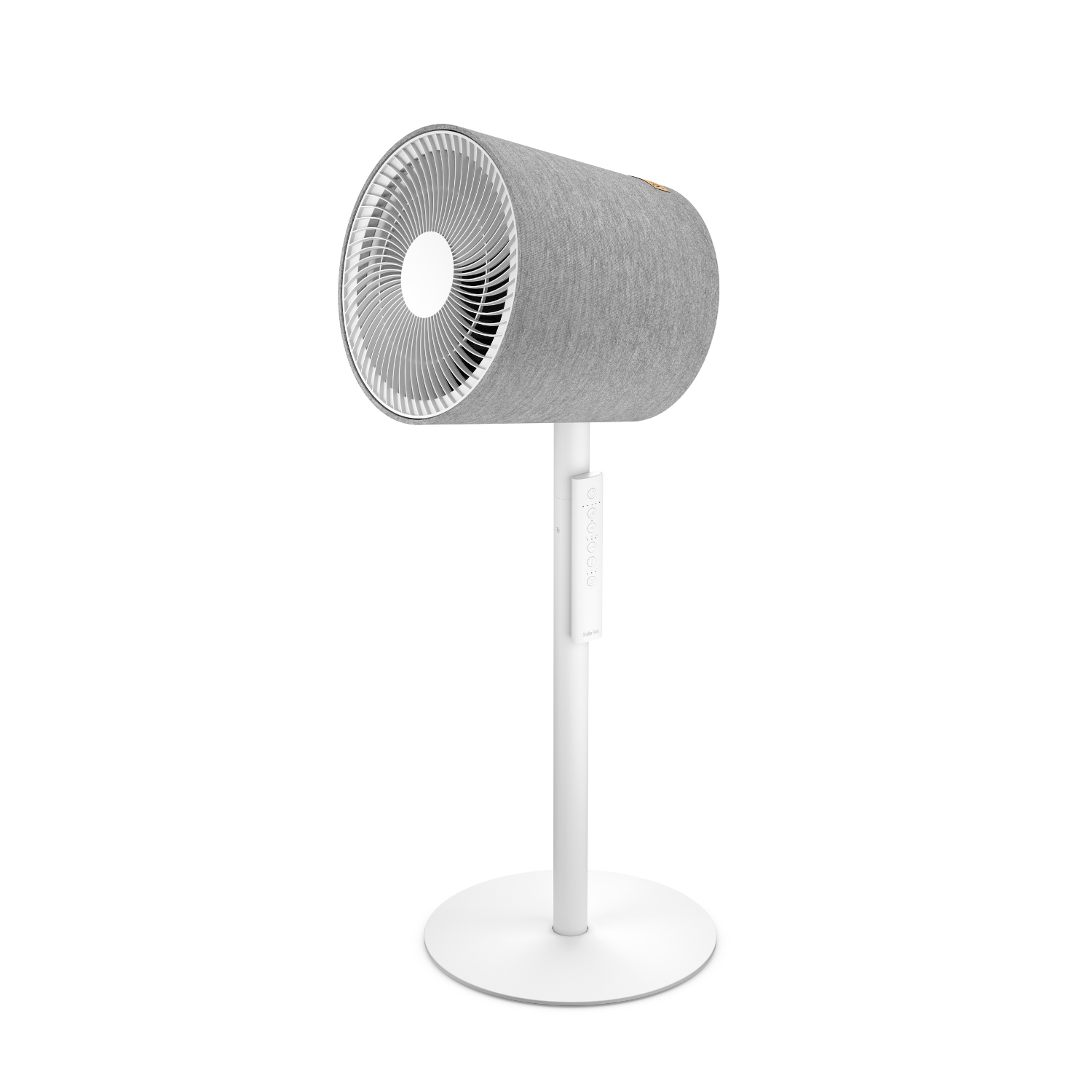 Simon
Sale price

€239,00
Regular price

€0,00
(/)
Product information Simon
Quiet, powerful and provides all-round refreshment: with his 3D oscillation mode and a wind distance of up to 10 metres, Simon ensures optimum air circulation in large rooms too. Despite being powerful, the 3D pedestal fan is extremely quiet. Whether you require a gentle breeze or refreshing wind, the air flow can be easily adjusted with a range of individual settings to choose from. Thanks to power memory function, Simon remembers the last settings selected and with a practical foot-operated switch stylish Simon is easy to switch on and off. Whatever your interior style may be, Simon will fit in perfectly thanks to his modest design and textile cover. He also has intelligent features which include a mode that simulates natural wind conditions, 10 different speed settings, a 1–7 hour timer and a remote control that is magnetically attached to the device. And the quiet whirlwind is easy to look after too: you can unscrew his front and rear grilles and put the textile cover in the washing machine. As a 3D fan, Simon cleverly combines function and aesthetics. What more could you want?
Instruction manual and more
Frequently asked questions

To clean the textile cover, start by detaching Simon's fan housing from the pole. Now you can remove the 4 screws on the back of Simon holding the air inlet grille in place and the single screw underneath for the air outlet grille. There are small openings in the textile cover which are used to fit it over the front and back of the housing. All of these must be released. The textile cover can be washed at 30° C on a gentle wash cycle. The cover must be completely dry before you fit it to the device again. When refitting the textile cover, make sure that the hole for the pole is in the right place. If it is, you can pull the textile cover over Simon's fan housing again. Make sure that all the holes line up properly on the front and back of the housing. Finally, replace the two grilles (air inlet/air outlet) and tighten all 5 screws again. In this video, we show you from second 44 how to remove and reattach the textile cover.

Switch Simon on using his foot-operated switch. Then press and hold down the on/off button on the remote control for 5 seconds until you hear a bleep. This indicates that connection was successful, and you can now control Simon using his remote control. In this video we explain the procedure step by step.
This product has no reviews yet.