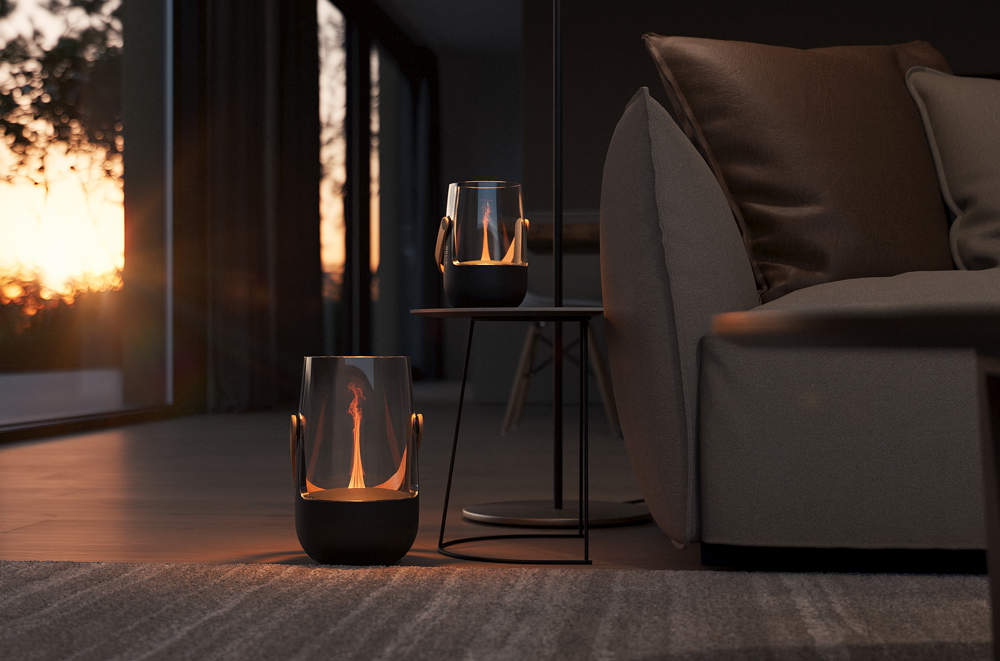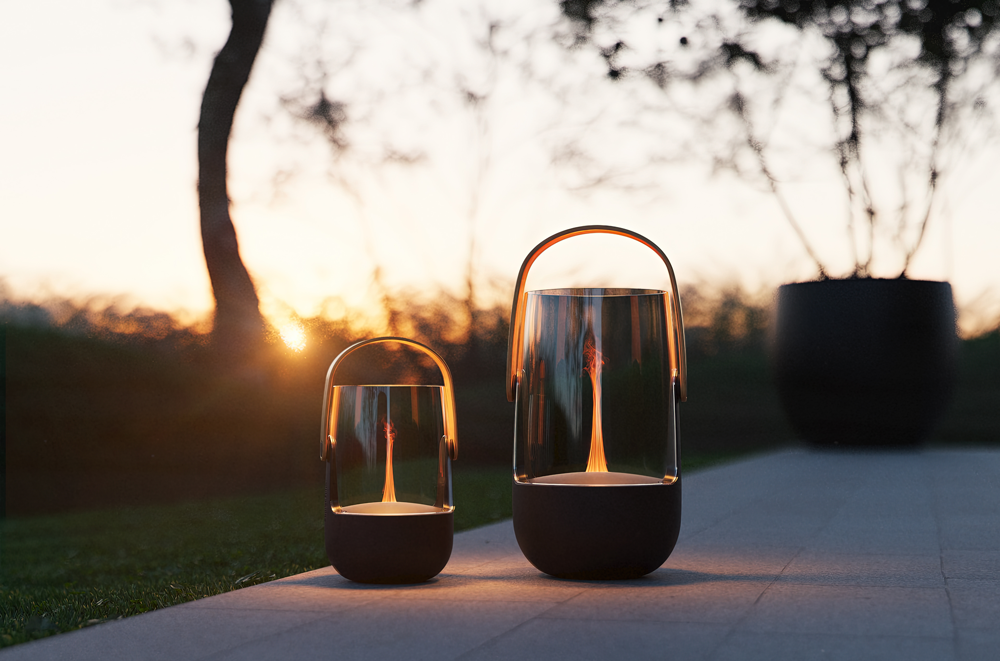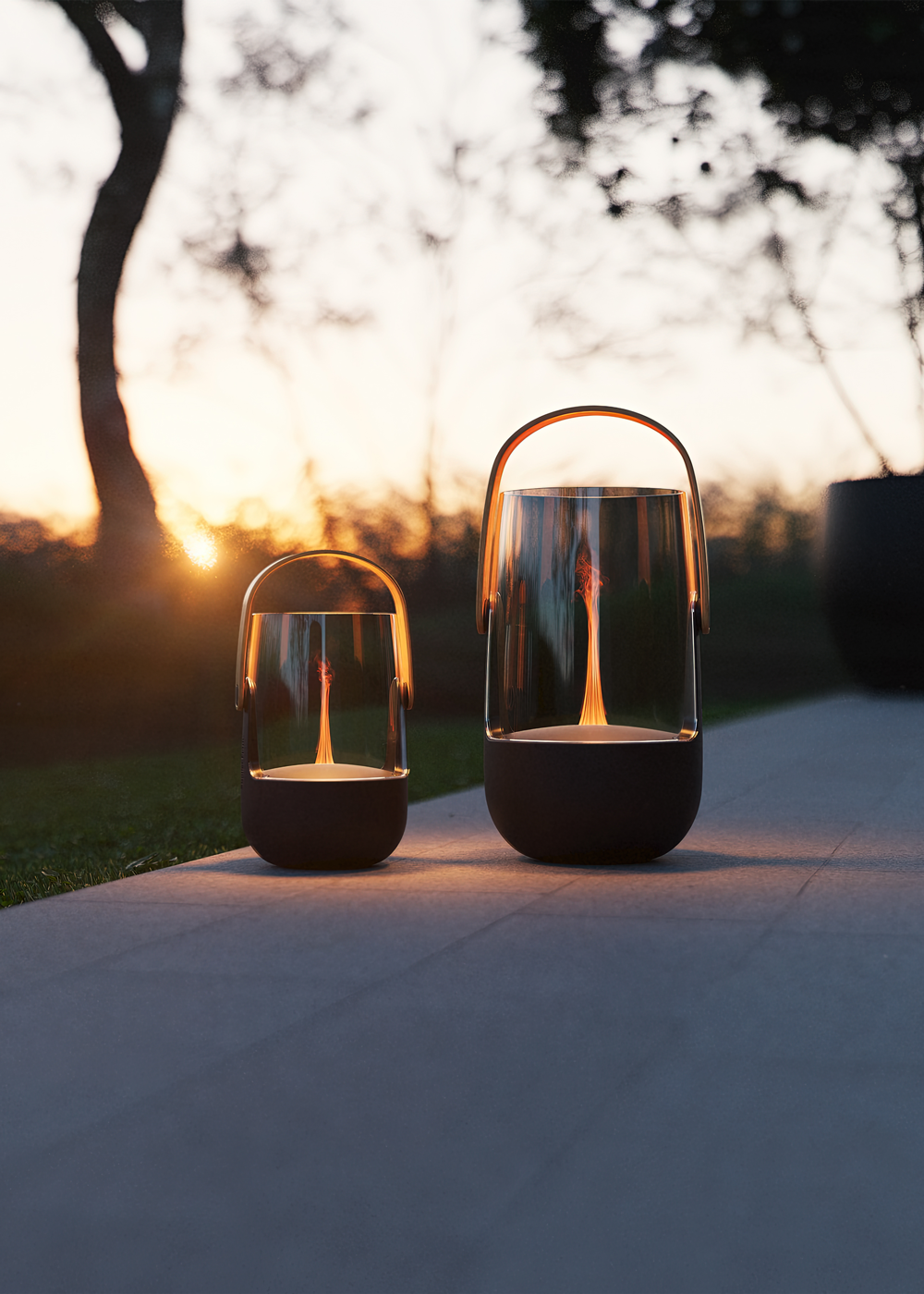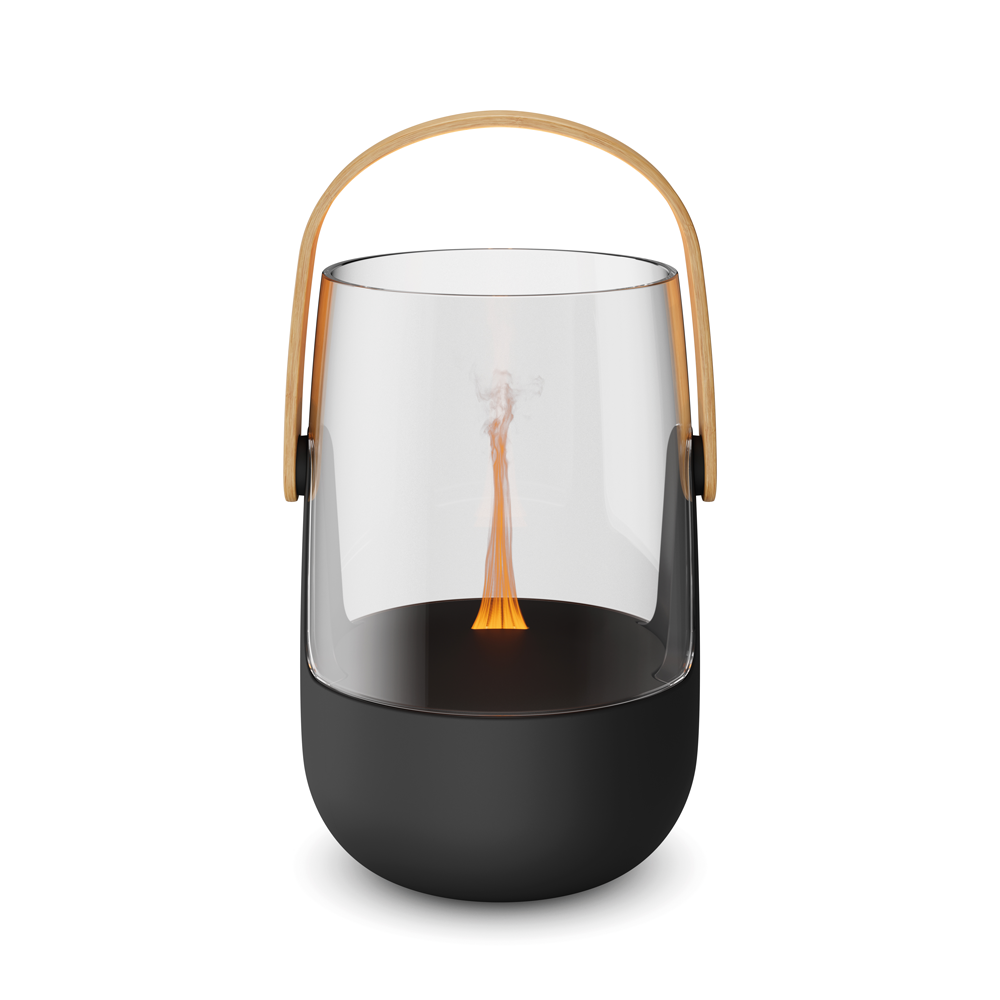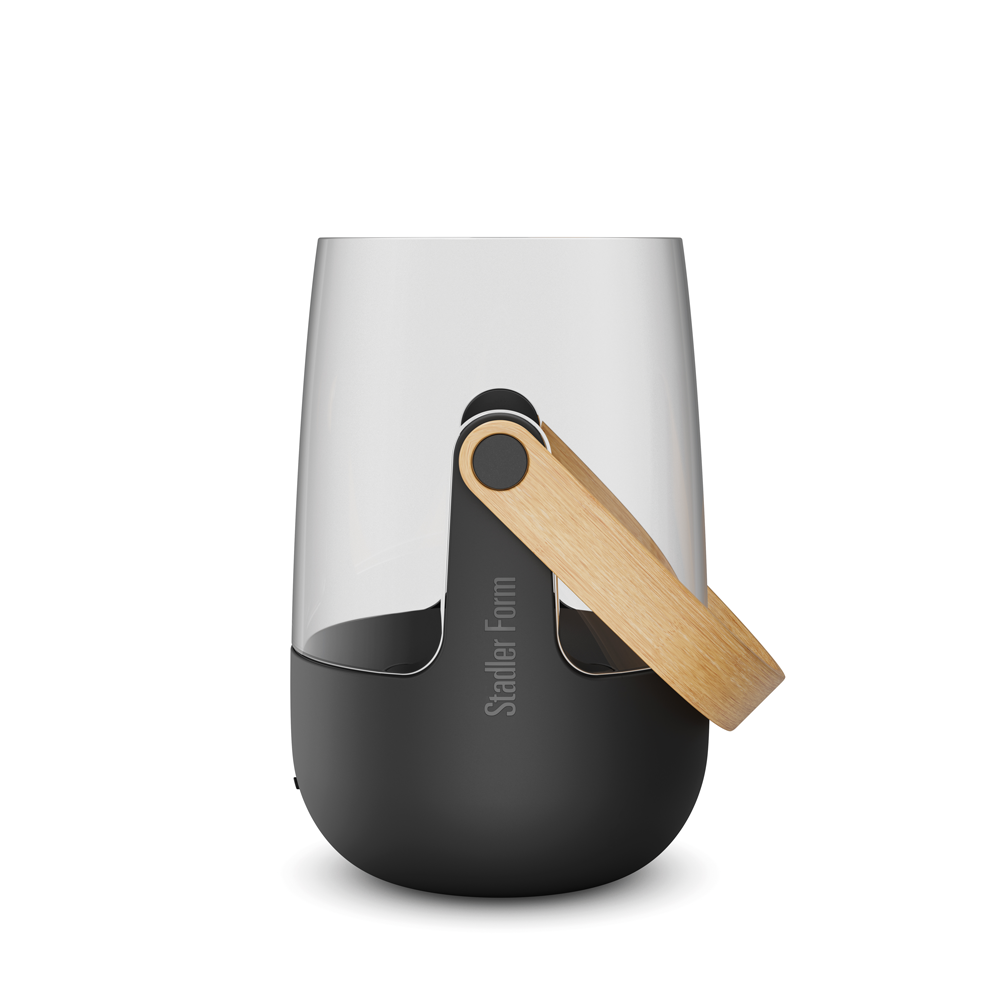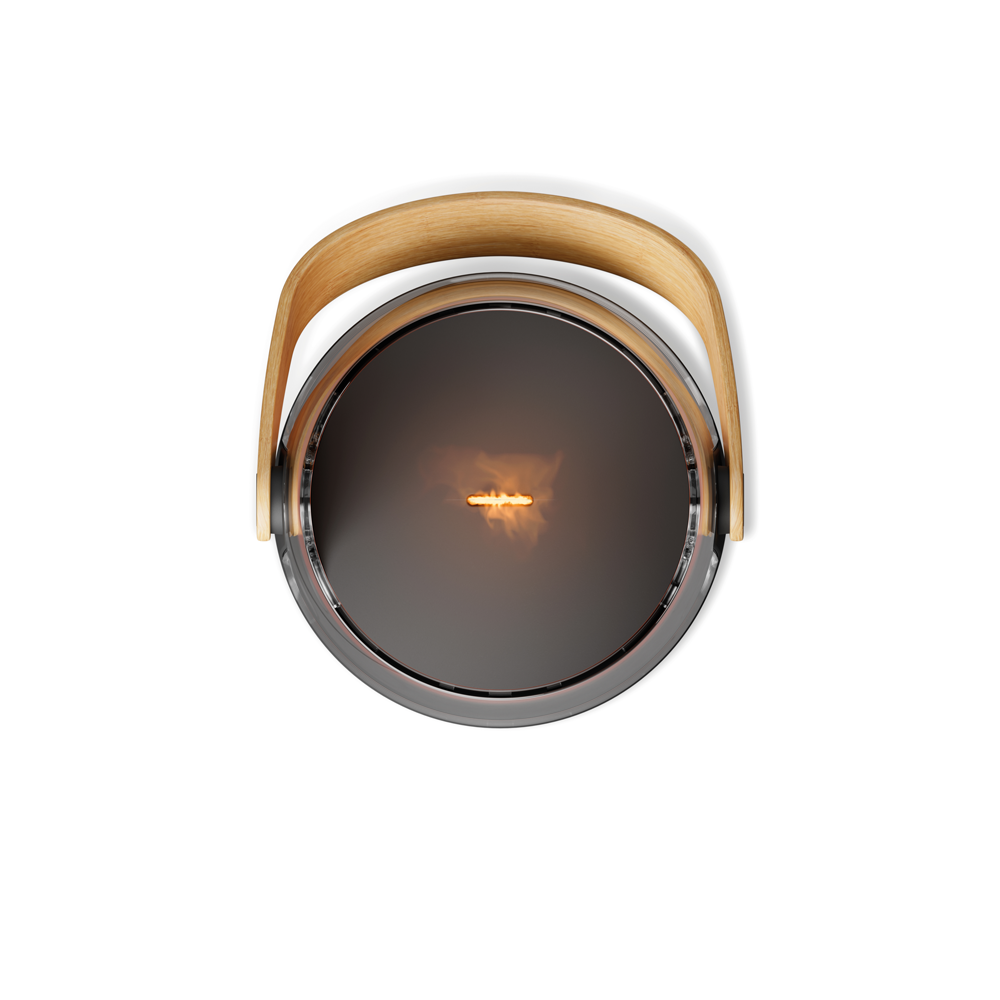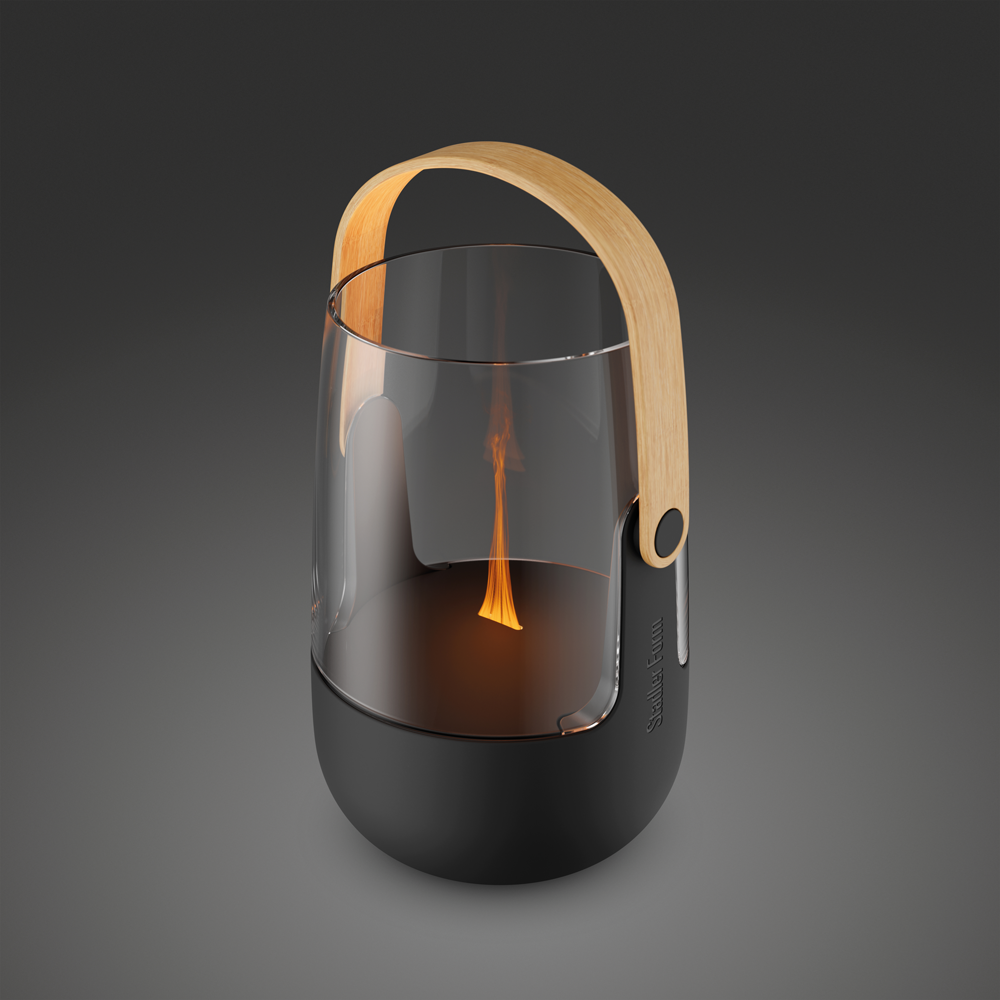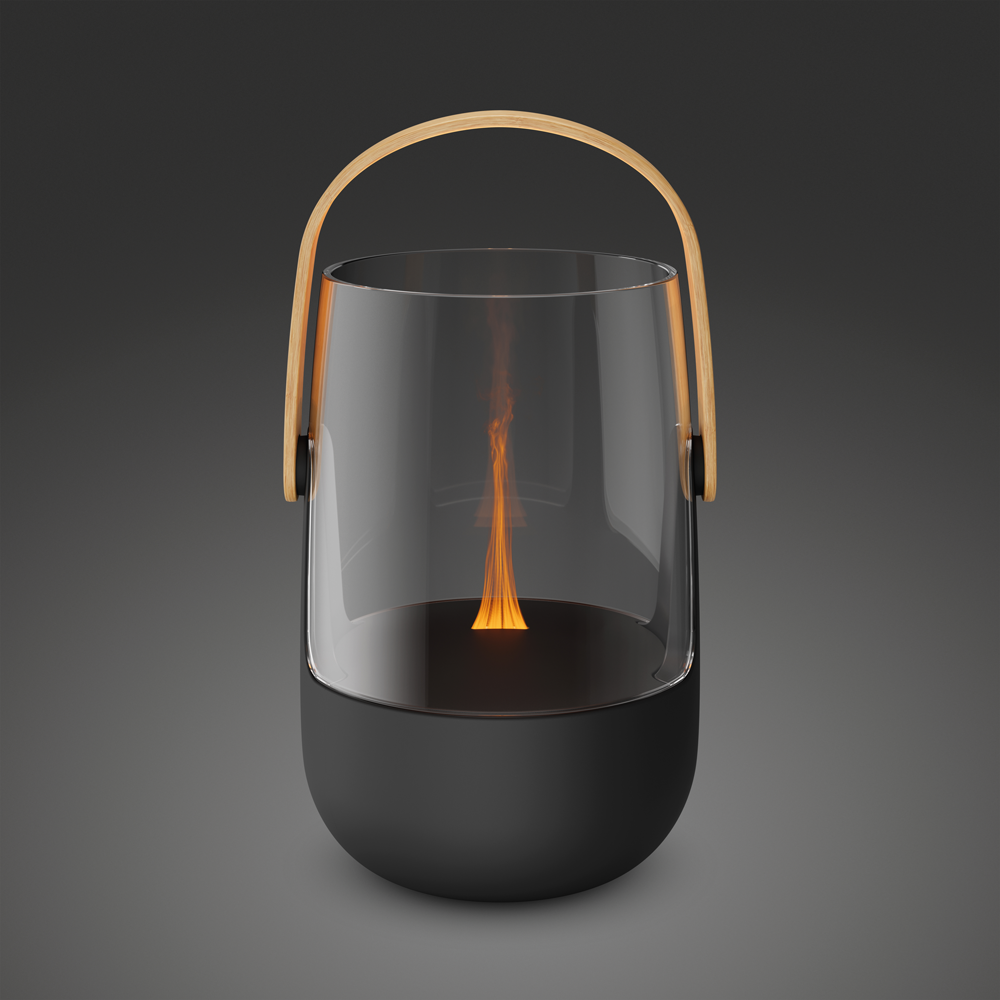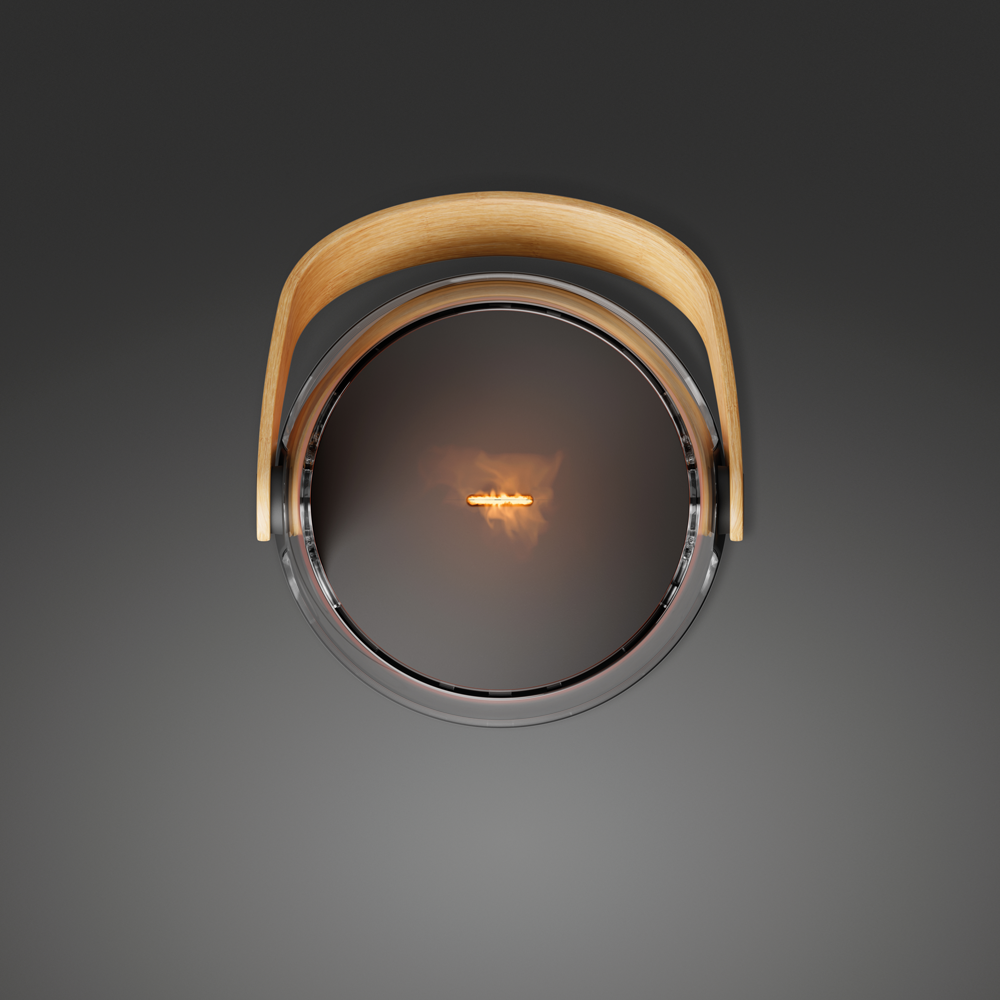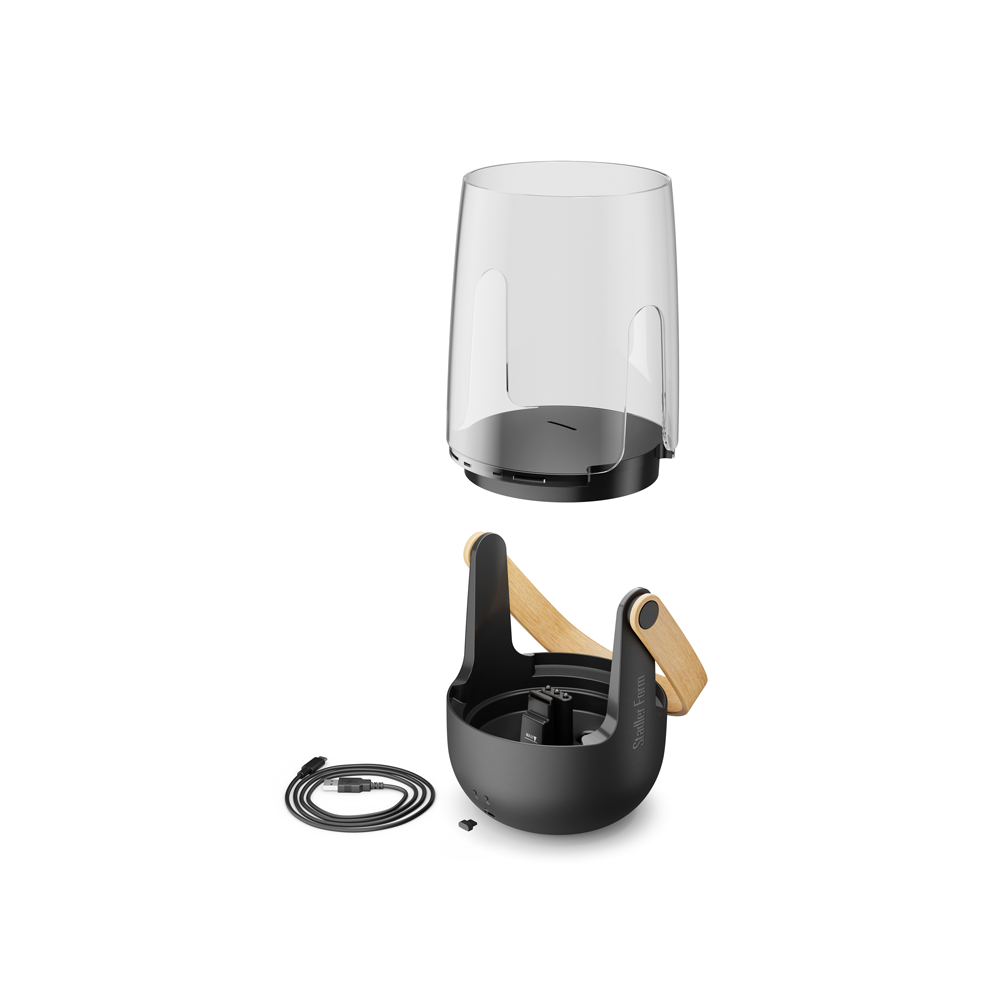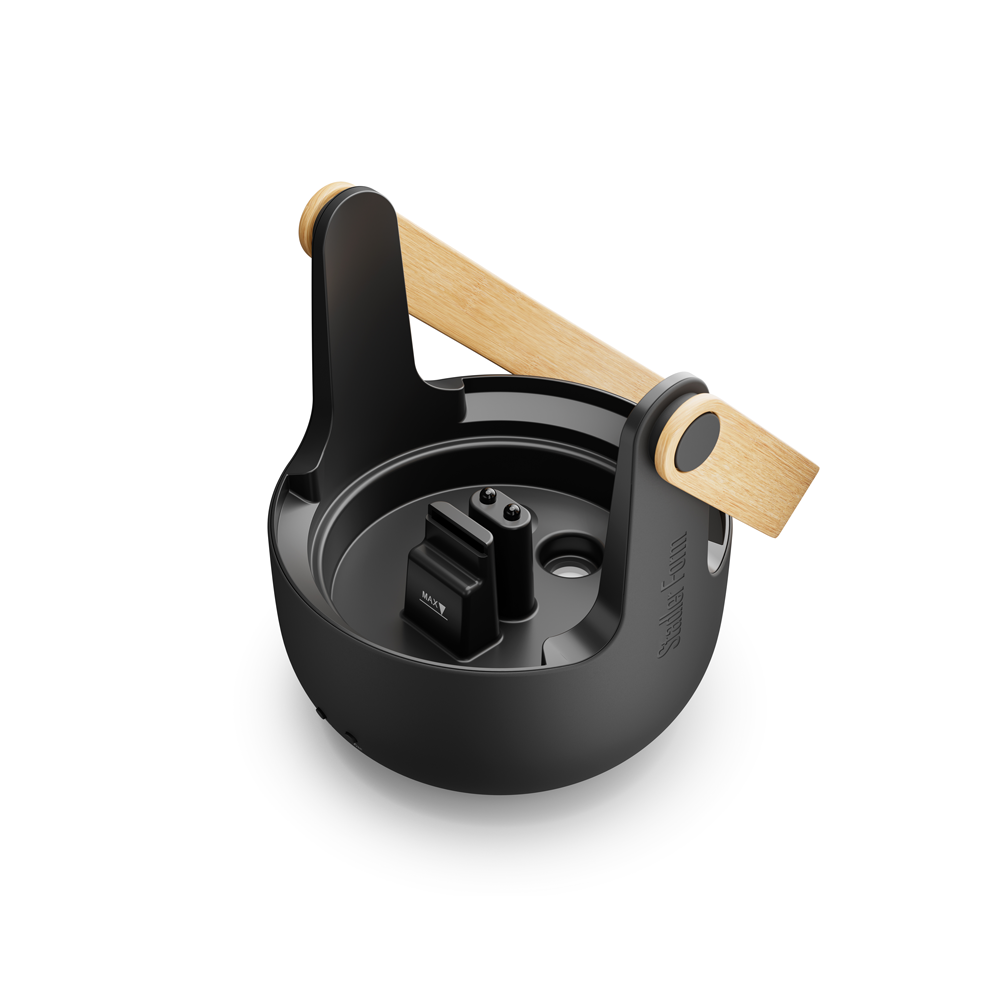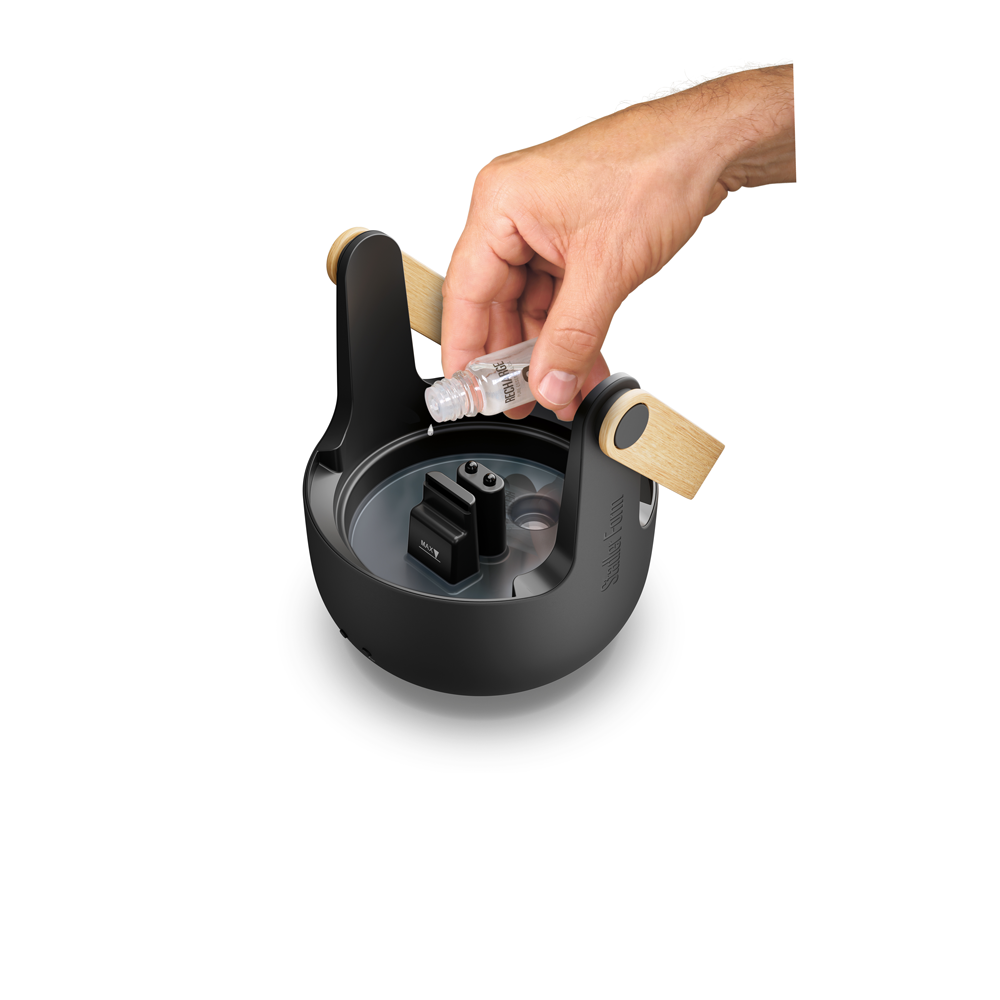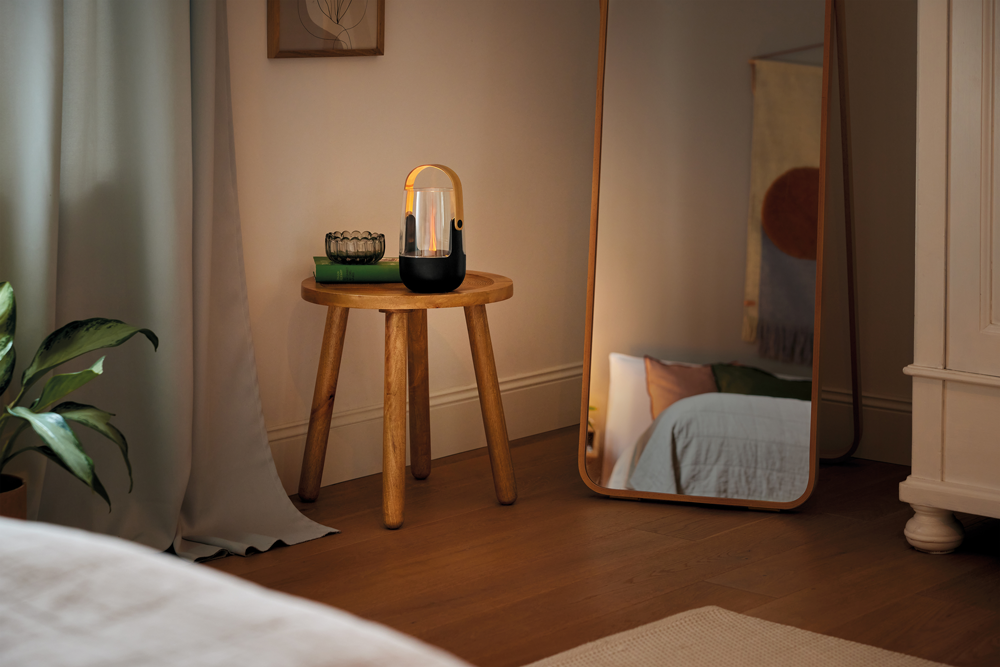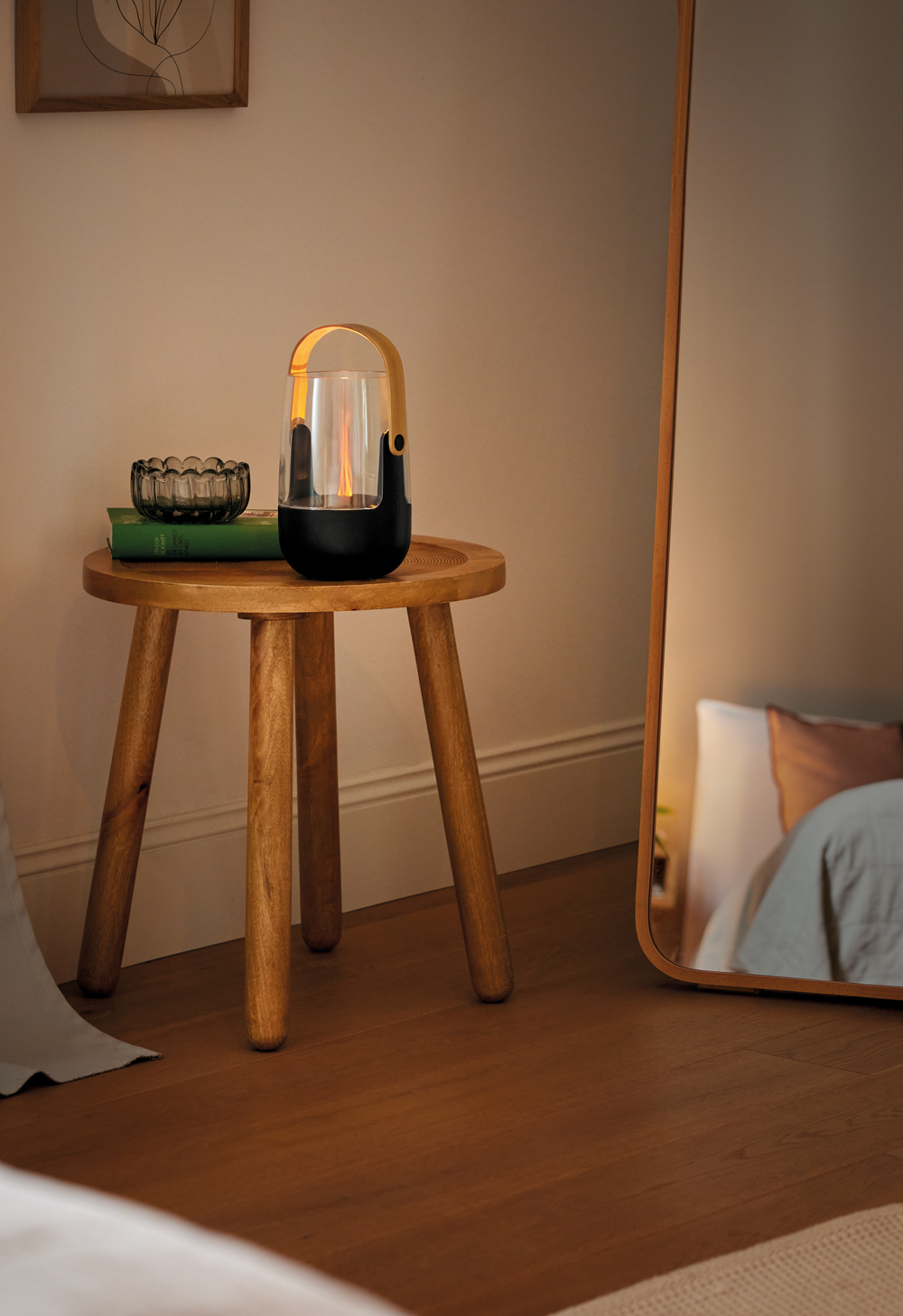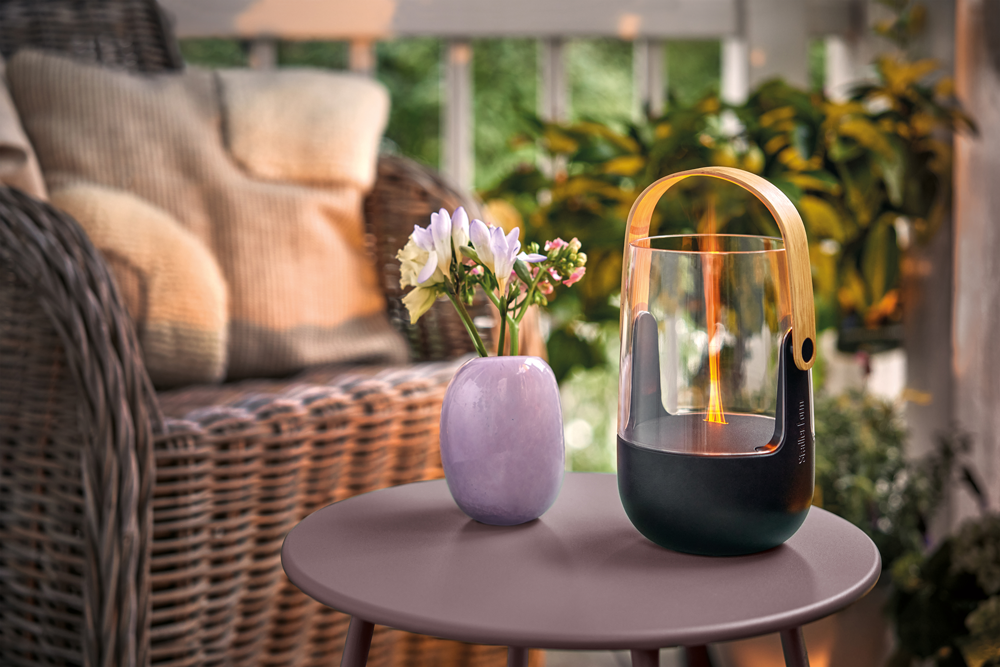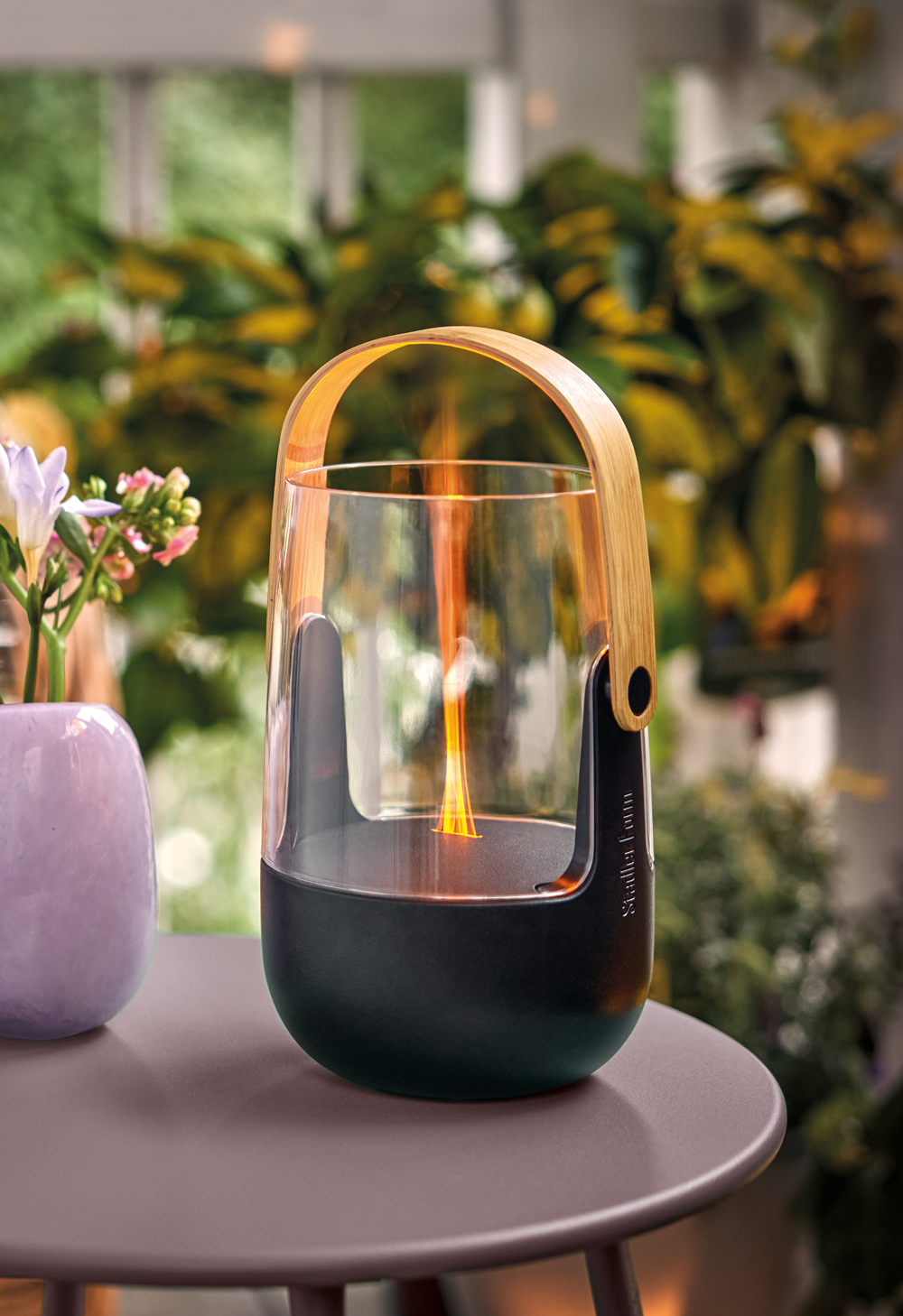 Sophie little
Aroma diffuser. The lantern with fragrance for indoors and outdoors
SKU: S-005
Aroma diffuser with flame effect
Diffuses the scent of your choice
Amber-coloured light for flame effect
Battery life of up to 7 h
---
Product information Sophie little
Sophie little is more than just a lantern and aroma diffuser - she is a beautiful addition to any indoor or outdoor space. Her amber-coloured light provides a real flame effect, which can also be dimmed. It runs on battery for up to 7 hours and is splash-proof. The elegant design is completed by a beautiful bamboo handle, making her a true eye-catcher wherever she is placed. A USB-C charging cable...

Instruction manual and more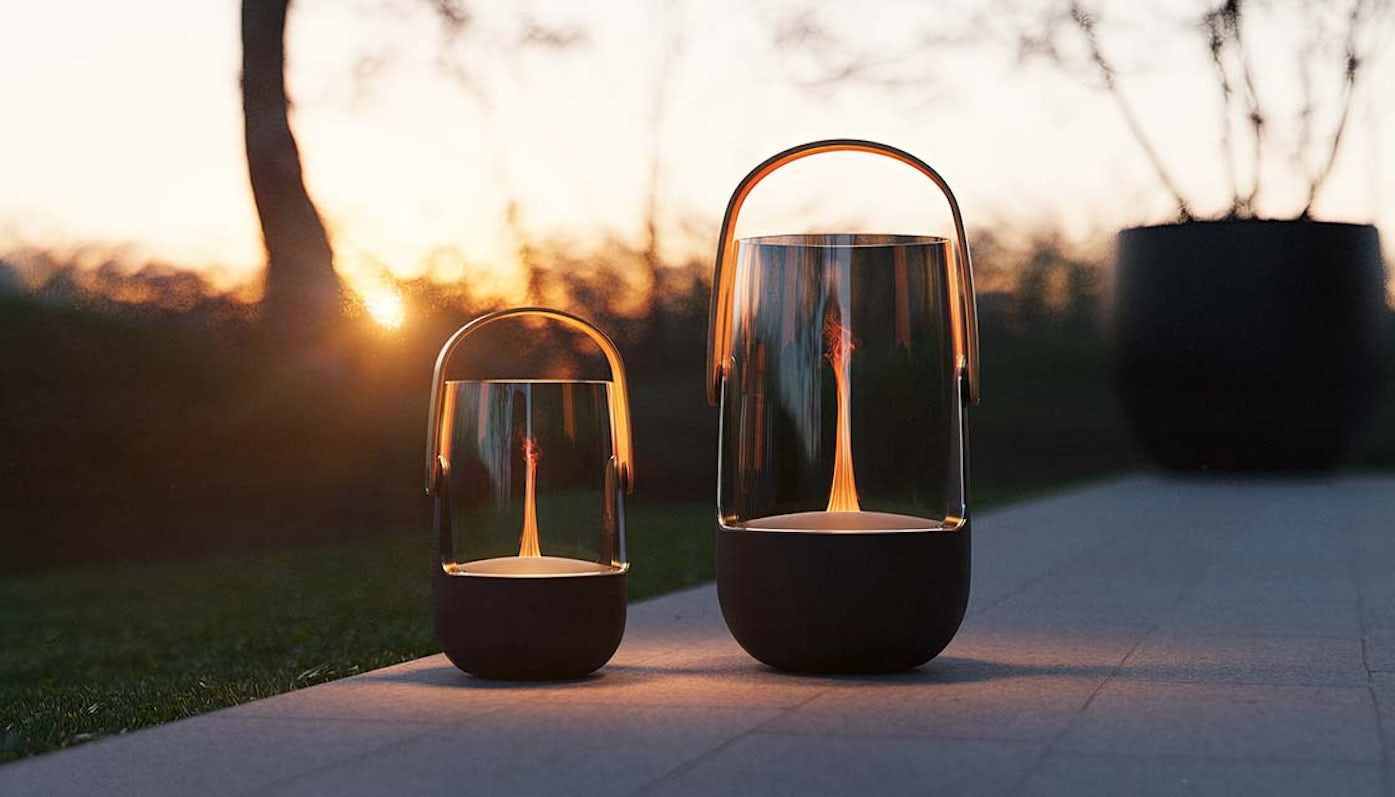 Beautiful atmosphere
Sophie little guarantees real feel-good moments in and around the house. Her unique play of flames invites you to relax and feel good and promises atmospheric evenings.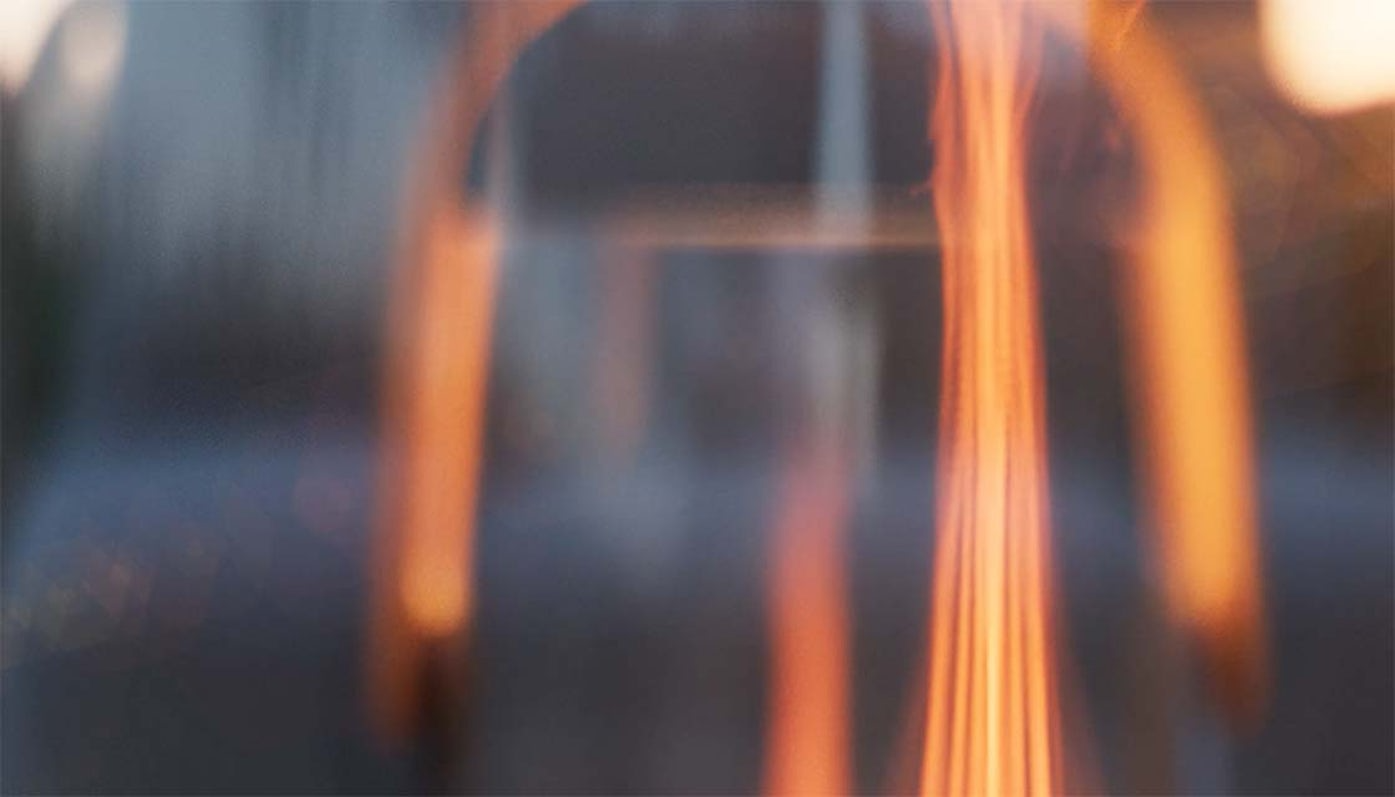 Elegant scenting
Sophie little can be used with any alcohol-free essential oil. She uses ultrasonic technology to diffuse the fragrance in an extra fine mist.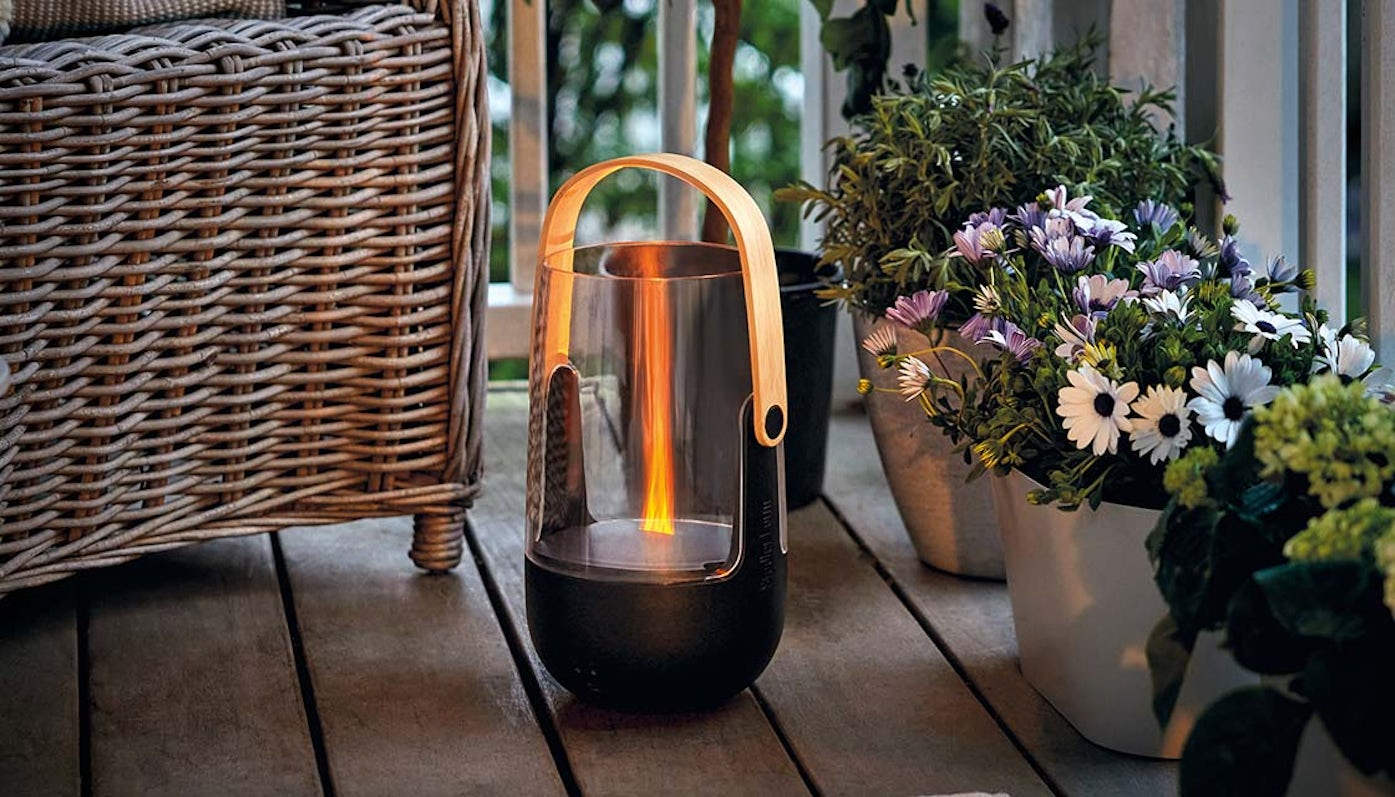 Against annoying insects
With the right essential oil, Sophie helps to keep uninvited animal guests away. Ingredients such as citronella are known to be disliked by mosquitoes and the like.
Frequently Asked Questions
What should I do if Sophie start flashing and switches herself off?

1. Unplug Sophie
2. Empty Sophie water tank and rinse it out with warm water
3. Plug Sophie back in again
4. Press and hold down the LED button first and then also press the ON/OFF button
5. Hold down both buttons for approximately 2-3 seconds
6. After that, the LED should flash twice
7. Refill Sophie with water and switch her on again

We do not recommend you to use Sophie with distilled water only.
Will Sophie little switch off automatically when the water container is empty?

The device will switch off automatically when there is no water left in the water container. Sophie little will not be damaged if she runs out of water.
Can I operate Sophie little without a cable

Yes, Sophie little has a battery with a running time of up to 7 hours. The battery must be fully charged for at least 12 hours before using it for the first time.

As soon as the LED on the back starts flashing, Sophie little must be recharged. We recommend that you don't use the aroma diffuser while it is charging so that the battery can be fully charged as quickly as possible.
Can I leave my Sophie little outside?

Sophie littler is IP44 certified and therefore splash-proof. You can leave your Sophie little outside in a sheltered spot without any worries - however she should not be directly exposed to rain. It is important to use the cover for the USB-C cable socket during outdoor use, i.e. to cover the socket with it.
What should I do if Sophie little's flame becomes difficult to see?

Make sure that the LED dimmer is deactivated (press the right-hand button on the front several times: normal – dimmed – switched off).

If there are limescale deposits on the membrane, Sophie little's mist may be less distinct or less powerful. If that is the case, you can clean and descale your Sophie little thoroughly, paying particular attention to the membrane. We recommend wiping the membrane carefully with a cotton bud soaked in descaler until all the limescale has gone. Under no circumstances should you attempt to chip limescale deposits off the membrane using a hard or pointed object!

After cleaning, rinse thoroughly with clean water. Make sure that no water gets into the air outlet opening (9) during cleaning or rinsing.
How should I clean Sophie little

You can clean the water container using a common household descaler. Mix the descaler with water according to the instructions on the packaging. Please do not attempt to chip limescale deposits off the membrane using a hard object. In the case of stubborn limescale deposits, we recommend repeating the descaling process several times in a row. Make sure that no water gets into the air outlet opening. After descaling, carefully rinse out the base and dry it thoroughly. The upper part made of acrylic glas can be cleaned in the dish washer.
Testimonials
Great!
After the super fast delivery, Sophie little has already found a brilliant place in the apartment. Due to its size, it fits perfectly everywhere and gives every room a certain warmth and calm atmosphere. The ray of light...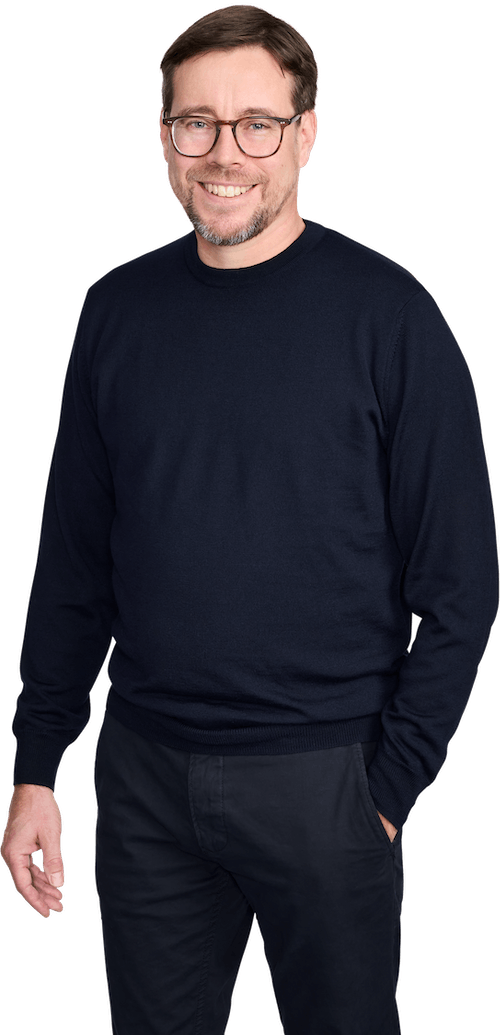 Sophie
Designer
Developing new ideas has always been my passion. As a child, I wanted to be an inventor, tried to build a submarine and ran a chemistry lab in my bedroom. Nowadays, I approach design projects by working on the computer or in the workshop ...
This product has no reviews yet.